My friends who live in distant lands told me that there was a princess whose name was Nabá, she met Prince Haiti and they both fell in love. But the princess's father, who was the king, rejected the courtship, because he considered him his enemy.
The prince looked for ways to make the king like him, he tried to express to him the intentions he had with his daughter, there was no way he could change his way of thinking. In view of the situation, Haiti made the decision that the princess would no longer live with her father and later declared war on him.
The princes were married, a considerable time passed when the prince Haiti, thought that the father of the princess was going to fall into a trap planned by him in the forest, and the opposite happened, Haiti was surprised by the king's guards, being seriously injured.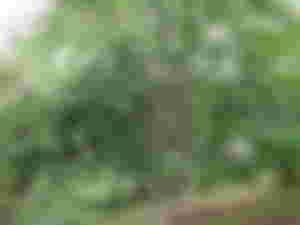 When the news reached Princess Nabá that her husband was in his possession by the king, and he was celebrating the triumph of his feat with a party, I take advantage of the moment when the king's men ate and drank to look for their beloved . She arrived in the darkness of the night, no one saw her, and she found Prince Haiti, she took him in her arms, caressed his head.
The king, realizing that his daughter arrived at the place, sent a warrior to kill the princess with a bow and arrow. And so it happened, he fell beside his husband, bled to death, the arrow pierced his heart, the two of them died from the king's revenge and hatred.
Years later, it was learned by the subjects of Princess Nabá that in the forest where the misfortune occurred, beautiful trees grew whose name was unknown. From those trees a dark-colored oil was released, whose fragrance permeated the place.
The oil had medicinal properties that healed wounds on the human body. That tree that had the effect of healing people was the Balm. This is how the princess's servants made it known, they also called it the tree of Naba.