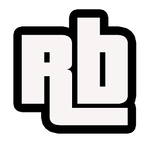 Today starts a pretty long weekend for us workers here in the country. It's lenten season for Catholics such as myself. Time to repent and look within ourselves.
For some this signals the start of a long awaited vacation, a well deserved break for hardworkers and the beginning of a relaxing getaway. People flock to beaches, resorts and hotels to enjoy the long escape from day-to-day hassle. But since last year, the ever seemingly routine for most people is disrupted and spoiled by localized quarantines and lockdowns due to the inevitable surge of Covid19 infections.
So just like many others, I too decided to just stay home and try to relax within the comforts of my own room. And I was left to my own devices, I tried to preoccupy myself with things that will keep me busy. And it's not that hard for me to be absorbed completely in something I enjoy.
First thing I tried to do was to think up of ideas and topics that I could line up and write. I've written them down, I swear, but now I can't seem to find that post it where I have noted them down. Oh well. Then I really tried to write. I was too relaxed to even get out of bed and take my wireless keyboard and mouse from the closet where I keep them so for the very first time in all my years of writing I tried to write using a mobile phone. And much to my surprise, I somehow pulled it off. I've written my goals for this month : Goals for the Month of April from my phone. Although my eyes remained squinted for a while after that. That being said, I'm writing this one on mobile too. I think I'm getting accustomed to it now, getting the hang of it.
After writing down my goals, I tried to enjoy few games on Slam Dunk mobile. I've finished all the daily tasks and played a couple more games after that. While playing, I felt a bit of a strain in my eyes so I put the cellphone down and rested my eyes. Also, the game is a bit laggy for me now so I did not really force to play many PVP games, I don't want to annoy other players with my crappy internet.
As I said, for the first time ever, I have written a whole article using only just my phone. It's quite a challege with these unflexible big thumbs and hurting eyes. But I've done it. Yey me. Also another first for me, I ate paksiw na bangus (milkfish simmered in vinegar). I practically don't eat paksiw unless it is lechon paksiw ever since. But today, I finally tried it. Although I only ate the belly part of the fish and some egg plant slices. It was pretty good. I do not like paksiw because it felt like eating something soaked in vinegar, too sour for me. But this one has some sweetness to it. I don't know. It's just okay for me. At least I finally had the courage to try it. And the main reason was : I was too lazy to cook another viand. Hey look at that, who said laziness is only a bad thing? I guess something good comes from laziness after all. :)
After resting a bit I tried to play Slam Dunk mobile again but dang it was still laggy. I know I know, it may sound like it's just an excuse but for real, the lag is unbearable. I put the phone down again and picked up my controller, time for some console gaming.
I immersed myself playing some NBA.
It's the game I always end up playing when I'm bored. It's my go to game. Also my favorite game ever since. I'm a pretty decent player if I do say so myself. Anyone wanna challenge me? Lol
Lol no chill for today, just Netflix. Decided to catch up and finally watch some Anime. I am currently keeping up with Attack On Titan and I'm trying to finish this cutesy little series called "Welcome to Demon School! Iruma-kun!", it is a pretty laid back show so it is perfect for a day like today.
Anyway, I think that's going to be it for me today. I'm gonna write an update if anything interesting happens in the night but I think I'm just gonna take it easy for the rest of the day. So...cheers. Or not. We're under a "strict" liquor ban so... haha who am I kidding right? CHEERS!!! 🍻
Sponsors of meitanteikudo