I've been missing you all😔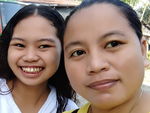 Article # 166
December 28, 2022
Hello my fellow virtual friends, how are you all today? Three more days to go and 2022 will bid goodbye to us. Hoping for a better tomorrow and facing a better world that will bring us joy, prosperity, peace, and unity.
Every time I open my account before I was very excited to see my notification bell have a lot of pending comments from my readers and fellow writers, especially rusty given his tip in my posted article until my subscribers rise thoroughly from zero to ninety-two. My heart becomes so happy through the months I've been around this platform.
I met a lot of good friends who catches up with me, sharing some thoughts and exchanging good words with everyone. I missed those old days before this all things happened so suddenly, this platform is one of my happy places now, and then even though it has a lot of changes I am still hoping that one of these days, there will have good news for all of us.
I missed all my virtual friends here, I observed a lot of changes here since the last time rusty has given his last tip. Rusty's disappearance was also like losing the home that was supposedly surrounded by joyous and good personalities as writers. But I know, there will be a new beginning waiting for us just be patient and wait for the right timing I am always praying for that.
Even though my earnings here are not so big in amount but I am always grateful for whatever numbers I received coming from my generous tippers. At the end of every month, I can convert 15 dollars and this amount was a big help for my additional budget for our monthly expenses. Now, I feel the big changes in everything. Some users were already signing off and others also come and visit randomly unlike before almost all the time. But we don't have anything to do in this kind of scenario because in this world nothing is permanent and everything will change anytime soon.
All we need to do is just continue to believe that we will have new open doors waiting for us just be positive and stay on track.
I am always happy and excited to read what's inside my comment box. From all your advices and compliments, I kept them all in my heart and now I feel more missing a lot because almost all my close friends are now taking their break. And there are few who have left but the journey must go on and hoping that every one will be back and bring back the life of read cash as before when it begin.
The lead image is from Unsplash.com