Unproductive Weekend
Happy Sunday to everyone!
How was your weekend? Today I'm going to share to you what I did this weekend and this is how most of my weekends are spend.
I am 25 years old, single who don't have work on weekends. I work for the government and my weekends are free.
The best part probably of being single is I can do all the things I want my way. Nobody could tell me what and what not to do. I usually woke up late on Saturdays usually around 10 to 11 AM. This happens because I also stay up late the night before since I'm really fond of doing online games. I'm sure you are familiar of mobile legends. Sometimes, when I got lose streak I'll take a break and watch Netflix shows. That how I make the most of my weekends. I really love staying online, watching movies and dramas and doing games. It's not a good habit that I'm yet to conquer since I really spent an unhealthy amount of time on my phone.
After waking, I ask my niece to buy me some breakfast. We only cook at night because it such a hustle and besides we usually have bread for breakfast. I took a shower right after and proceed to do my laundry. Sometimes I will include Mama's clothes if my niece is quite busy.
After doing the laundry, I usually go out biking near the seaside enjoying view and having street food or balut at times.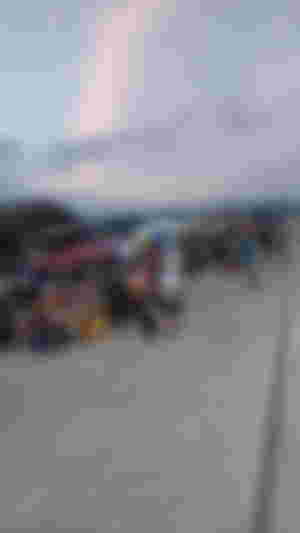 I don't really have much to do on Saturdays except the laundry hence I call this day my lazy day. I usually just laze around spending most of my time on the phone. It's really unproductive to be honest but on the other hand, I felt like I need a day like this to breath and rest from the week's worth of work.
On Sundays, I woke up late as expected and take a shower right after. I usually spend this day cleaning our room, folding the washed clothes. I also washed my motorcycle this day. I used this motorcycle everyday as a means of transport to work so it's important to give this some love by cleaning and maintaining it constantly.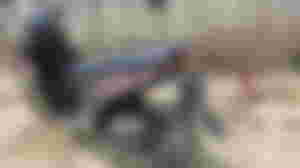 Sometimes, I go to church on Sundays but it's very rare. I'm not really a harcore religious person hence I only go to church sometimes. It's a personal choice and I have my reasons but yeah I do believe in God and trust His ways. I will share my religious views here soon in another article.
My day is not as productive as well. But instead of feeling guilty about it, I just really cherish this point of ny life where I can be unproductive as much as I can since I have lesser responsibility yet.
How about you guys, how do you spend your weekend?