Raising Age of Consent from 12 to 16 in the Philippines
President Rodrigo Roa Duterte finally signs into law the bill raising the age of sexual consent from 12 years old to 16 years old. It has been long voiced by the United Nations as our age of consent is alarmingly low.
Age of consent is the legal term for which a person need to reach to be able to give consent for sex. If any adult engages in any type of sexual activity with someone below the age of consent in that particular state of country, they are committing a crime even if the minor or anyone not reaching the age of consent yet agreed to have sex.
Republic Act No, 116481, which amends the Anti-Rape Act of 1997, states that it will be considered statutory rape if an adult has sexual intercourse with a person under 16 years old. This is unless the age difference between them was three years or less and sex was proven to be consensual and neither abusive nor exploitative. The exemption does not apply of one those involved was under 13 years old. This law is gender neutral which means this can be applied to both men and women but punishment varies. This is because statutory rape in the Philippines is considered a heinous crime punishable by life imprisonment when committed against women. Meanwhile rape of males is legally recognized as rape by sexual assault, which is penalized by imprisonment of six to twelve years.
What are your thoughts on these?
Before this bill is signed into law, Philippines has the lowest age of consent in Asia. Let's see the different age of consent in other counties as well to give you some idea. I will show you the top highest and lowest age of consent below:
Highest
21 years old - Bahrain

20 years old- South Korea
Lowest
11 years old- Nigeria

12 years old- Angola

13 years old- Japan, Burkina Faso, Comoros, Niger
Meanwhile, majority of the world has the age of consent ranging from sixteen to 18 years old. What are your thoughts on the importance of age of consent?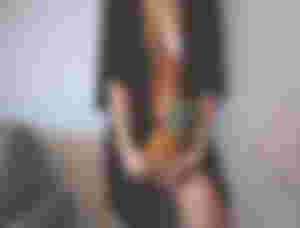 The United Nations Children's Fund (UNICEF) celebrated the passage of the law that also equalized the protection for victims regardless of gender.
"The passage of this legislation is an essential step towards fulfilling children's rights to protection from sexual violence, abuse and exploitation, regardless of their sex, orientation and gender identity and expression," it said in a statement. "Sexual violence results in severe physical, psychological and social harm for children."
References: https://www.cnnphilippines.com/news/2022/3/7/Age-of-sexual-consent-Philippines-law.html?fbclid=IwAR3zu6k8T-3LJkhPJ_JA2H3795fM2yztAHXs9WeBRSQNL9QyKFqsuN-dUJM