Fascinating Sunsets
Happy Monday everyone!
How was your Monday going so far?
It's almost the end of the day and I am looking for some inspiration for a topic to write about. I tried browsing through the mainstream social media applications and I can't find something interesting. My feed is usually filled with stuff related to politics and some nonsense memes. Not that I find politics uninteresting but I am just fed up with the people's blind fanaticism when it come to politics, I am vocal about my stand though amongst my friends and I am not apolitical. I am just hesitant when writing a political article as it really needs a lot of back up researched facts which I can't find time yet.
I browsed my gallery hoping I can find some interesting photos among more than 10, 000 photos. My gallery is filled with documentations needed at work, some cool memes, math stuff and my personally-taken photos mostly related with nature.
I then proves that I am indeed quite a fan of sunset as I have really loads of sunset photos and I will share to you some of my favorite captures. Although, my camera can barely give justice to the actual magnificence of sunset I will still share anyway.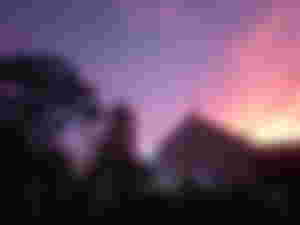 Here is a pinkish and golden glow of the sky as the sun is setting. I don't usually go to church on Sundays honestly, but I'm so blessed to be witnessing such beautiful scenario it looks so peaceful and calming.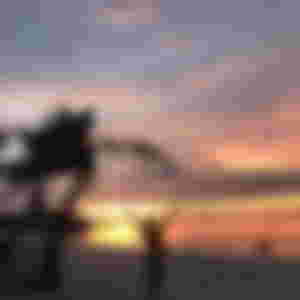 I have probably shared this photo in one of my article here which is about my trip in Malapascua. This is apparently one of the best sunsets I have captured and more importantly experienced in my life. The sea, the friends I'm with and the whole trip is just so enjoyable and fun and I truly treasure those moment of peace, freedom and stress-free mind.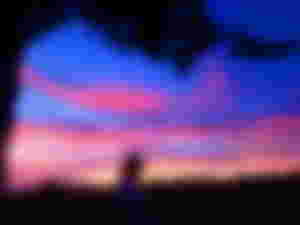 While this may seemed like a poorly photoshopped image. This shot was taken with my Xperia phone back in 2017 or 2018. This was really almost the actual color of the sky, the vibrant pinkish and golden sky viewed from a hilltop. I am proud to say I used to live in a mountainous are or bukid and I get to witness countless fascinating sunsets. When I was a kid I didn't even mind those much since that seems like an ordinary dusk for me, but living in a city for a while and coming back here from time to time, it really made me appreciate more about the beauty of such phenomenon. Bukid life supremacy yay!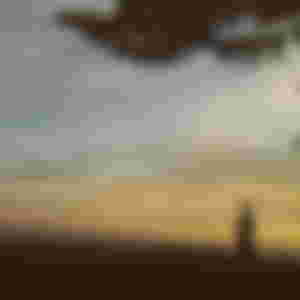 This is another photo from the same place as the picture above. That is my brother and we used to go to that hill staying near that pine tree to catch cellular reception. Back then, we don't have signal in that area and we used to climb to a higher position just to call and browse the internet. We usually go there at dusk as it is less hotter and they are also done with their farm work.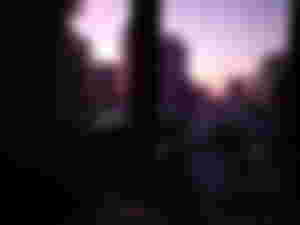 I guess I shared so much bukid shots and here is also a city sunset I've captured. The vibrant color peaking through those tall building is still fascinating.
Do we share the same fascination of sunset? I would love to know your thoughts and feelings while seeing such.