Poolside Puffers is a brand new NFT project launched on the smartBCH protocol. For those who missed it, BCH has an EVM compatible sidechain that is enabling developers to deploy smart contracts for fractions of the price compared to other chains.
There are 2100 collectible 🐡Poolside Puffer art pieces based on eight traits, including: Body, Tail, Tail Fins, Fins, Face, Accessories, and Background, and of course Spikes. Each puffer is 100% unique. There also exist various more rare puffers. Certain features are more rare such as animated backgrounds, certain accessories, and certain facial features.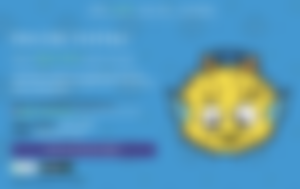 Poolside Puffers were created in Adobe illustrator, outputting each trait as an individual png. These assets were then run through a python image generation script which layers them together and outputs a final PNG or WEBP file. The python script randomizes and ensures uniqueness a new piece of created.
The final output art piece is hashed and uploaded to IPFS and included in the metadata for each NFT. This provides each Poolside Puffer with a list of traits which you can see below your minted puffers at puffers.cash/your-pool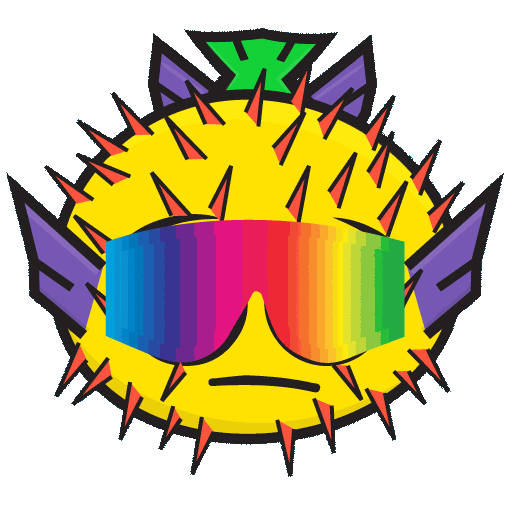 To encourage a prompt sale of all puffers and provide more feel good vibes for participants of Poolside Puffers, I'll be donating all funds raised from this NFT drop to a local Orphanage in Da Nang, Vietnam which cares for abandoned children, including several disabled children. My wife, Nhi, has previously volunteered at this Orphanage with her co-workers (pictured below). With covid19 lockdowns in this region, donations and support from the community has been limited for Orphanages. People in Da Nang haven't been able to work much this past year.
Due to the language gap, my wife will be helping coordinate the transfer of funds to the manager. I'll be withdrawing earnings from the smart contract only once all 2100 Puffers have been minted. We will then be using Cash2VN - the easiest fiat offramp in Vietnam, to wire the funds into the Orphanage's bank account. I'll share details on this process in the in the Telegram channel below.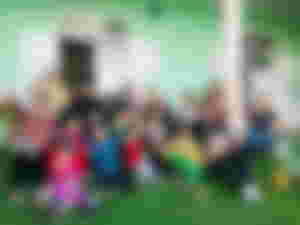 If you would like to donate to the Orphanage without minting Poolside Puffers, you may do so by sending BCH to bitcoincash:qpu6w8jgtca5msuckz7z8jhdc5qrgd9d9v9eydddnc
While many NFT projects on Ethereum can cost hundreds of dollars. To better showcase the low fees on smartBCH and make this project as accessible as possible. Poolside Puffers will be selling for only 0.0035 BCH (~$2 USD) per puffer based on current BCH prices.
At 2100 total supply, I'm hoping to be able to raise somewhere around $4000 in BCH for the Orphanage. 
Read the following guide by PJman7 to learn how to setup Metamask. You will also need to move some BCH from main chain to the sidechain using the Coinflex smartBCH bridge. 
If you have questions or need help, try the SmartBCH Community Telegram!
Once your funds are available on smartBCH you simply visit puffers.cash and visit the mint page. You input how many puffers you want to mint and pay for them. Metamask will prompt you to complete a transaction. After completion you can visit your pool and view your new party going puffers. If your background is animating, congratulations - you caught a rare Puffer! Same goes if it looks like he's been partying a bit too hard with bloodshot eyes.
smartBCH is still early. Several new NFT markets are popping up. In time, you will be able to sell your NFTs on various markets. At a later date it will even be possible to bridge your puffer NFTs from smartBCH to other chains such as Ethereum to list them for sale there. 
Please help share Poolside Puffers in your favourite crypto communities and support a project that's giving back to those in need. 
This is not an anonymous NFT project. My name is Corbin Fraser. I'm the Head of Financial Services at Bitcoin.com, leading our product and engineering teams teams behind Wallet, Buy, Sell, Swap, the all new Web app, Maps, and more.
I've been a part of the BCH community since inception on August 1st 2017 and a firm believer in Bitcoin since 2013-2014. I was once the main contributor to bitcoincash.org, and co-founder of the new defunct txhighway.com which inspired several great visualizers including txstreet.
I've been pushing p2p cash and the adoption of BCH globally for years. I see smartBCH as an opportunity for BCH to bridge with the wider EVM and defi ecosystem to support adding more utility for cryptocurrency. The low fee opportunities on smartBCH make it widely available to people all over the world.
If you would like to donate to the Orphanage without minting Poolside Puffers, you may do so by sending BCH to bitcoincash:qpu6w8jgtca5msuckz7z8jhdc5qrgd9d9v9eydddnc or to the QR code below.