Bitcoin scammers have thus far proven to be unstoppable in Canada.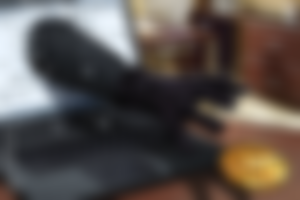 Waterloo, Ontario is the first Canadian city to issue a general warning after 78 residents were duped by crypto scammers in 2020.
According to Global News, Waterloo residents have lost more than $430,000 so far this year, with 29 of the 78 falling victim in July alone. 
As previously reported, fraudsters have been impersonating government officials, asking victims to deposit money in various Bitcoin (BTC) ATMs under the threat of legal ramifications. 
Scammers told one resident that more than 25 bank accounts had been opened under his name, and then used to launder money. He was instructed to deposit over CAD $10,000 in various BTC cash machines to resolve a fake legal warning related to the supposed allegations.
The increasing number of cases encouraged the Waterloo Regional Police Service to launch a "Fraud Awareness" campaign in an effort to prevent people from falling victim to these scams.
The Canadian Anti-Fraud Center also released figures related to Bitcoin-related telephone scams, seemingly confirming the authorities findings. In the first seven months of 2020, the center received 23,655 reports of fraudsters calling victims to ask for Bitcoin payments.
Jeff Thomson, senior intelligence analyst of the Royal Canadian Mounted Police, told Global News:
"We did see a dip in these calls through April and May, but as things have come back online, we've seen a great increase in scam calls."
However, he clarified that not all the people who reported such scam calls had lost money. Some were prevented from engaging with the scammers by the authorities, though no figures relating to prevention were provided.
Thomson also said that the Canadian Radio-television and Telecommunications Commission is working to trace the calls performed by the scammers.