Did you know that plants can reflect human life in various ways? Ornamental plants are one of the most popular plants. Besides being easy to care for, ornamental plants can be used as an interior or additional decorations to make the room beautiful.
Ornamental plants tend to be more expensive than other plants. However, for fans of ornamental plants, the price is not a barrier to buying and caring for them.
Keep in mind that plants are the same as other creatures that need attention during their growth and development. If you don't take good care of it, the plant will slowly wither and die.
Plants can reflect human life in more ways than one and help us adapt during difficult times.
Here I have summarized ornamental plants that are good for mental health.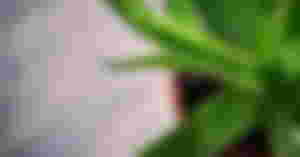 Aloe vera is a plant that is easy to care for and has many benefits. Aloe vera leaves can be used as herbal medicine and treat wounds on the skin, such as burns, inflammation, and scars. Aloe vera is a powerful plant to purify the air around you. It's not the same as an air filter, but it can help detoxify the air of harmful chemicals.
In general, aloe vera is placed in power plants in the kitchen or bathroom and where there are household chemicals. If the aloe vera grows bigger, you can transplant it into a bigger pot. This plant can be watered every week and dried in the sun.
When you take care of an aloe vera plant, you need to pay attention to it and regularly cut the dead parts. This can be used as a reference in carrying out daily life. When a person experiences a different life, it is necessary to let go of the people who will hinder in the process of developing for the better.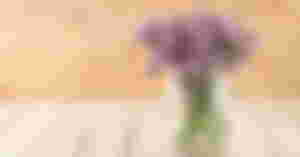 Lavender is one of the plants that has a fragrant aroma and is the most famous source of essential oils. Lavender is not called a traditional plant, but it has several benefits that are good for the body. The aroma released can reduce anxiety and make the heart calmer. In addition, lavender can also add to your beauty routine because it has antiseptic and anti-inflammatory properties.
To calm your heart, you can close your eyes and take deep breaths when you feel tired, and want a good night's rest. Lavender plants are usually placed in the bedroom, so they can be seen before deciding to sleep. Lavender is classified as a plant that does not require much water, only watered when the soil has dried.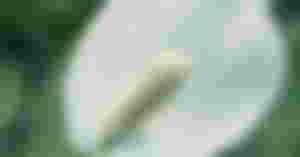 Peace lilies can increase the flow of energy in the home. This is because lilies can neutralize harmful chemicals in the room. This flower is also believed to be able to help a person to develop mentally, physically, and spiritually. If you and your family are into astrology, you will certainly appreciate peace lilies that have a delicate and delicate appearance. However, very strong and rooted, this trait is similar to the energy radiated by the Cancer zodiac.
Peace lilies symbolize peace, serenity, prosperity, purification, and solitude. This flower has fairly strong symbolism. Therefore, you should regularly say positive words to plants.
In general, lilies are kept in the bedroom or office space to balance all energy. Peace lilies are included in plants that do not require direct sunlight and are given water only once a week.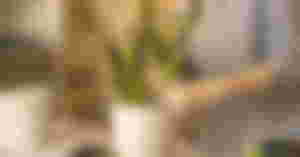 Snake plants are well known for being able to provide strong protective energy indoors and are long-lasting with little attention. This plant is unique, which can convert carbon dioxide into oxygen at night. The snake plant serves as a reminder that when you feel alone or in difficult times, you can still choose to survive in any situation.
Snake plants tend to be sociable and make ideal plants to care for. These plants require little attention and can still thrive under a bit of stress like Libra. In general, snake plants will be kept in the bedroom. How to care for it is also quite easy by giving water every few times a week to keep the soil moist.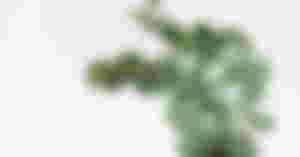 This eucalyptus plant has been popular among the public. This plant has a distinctive and pleasant aroma, and is able to treat asthma, colds and nasal congestion. This plant can be used as a reminder to appreciate the present and what it brings today.
To attach it, you can make a wooden bath bouquet to take to the bathroom. If you put it in the shower, it will give off a fresh and pleasant aroma. Eucalyptus plants need direct sunlight and need regular watering.
Those are some ornamental plants that are good for mental health. Hopefully the information above can be your reference when looking for ornamental plants to beautify the appearance of your home.
Sponsors of ludmillarose95