Usually, superhero characters are always synonymous with men/male. Both in animation and movies, men/male become superheroes because they are considered strong, successful in overcoming all obstacles, and able to protect the people around them. However, it turns out that there are also films where women are the superheroes in the stories.
Starting from being good at protecting yourself with great fighting skills, smart in determining tactics and the next steps to take when faced with problems, to having superpowers that amaze you when watching them. The female superhero character in the film also has a cool charm that deserves ten thumbs up!
Well, here are three recommended films with a female superhero character who is the main character in it. Come on, get to know the characters and stories closer!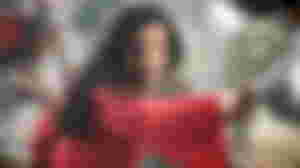 Before Mulan in the film version appeared, there was an animated version in 1998. It's been a long time, huh! In the film or live-action version, it is told that Mulan is a young woman from China who disguises herself as a male knight so she can join the battle to replace her sick father. Since there is no male family member other than her father, Mulan bravely begins to prepare herself to replace her father at war.
Armed with his father's armor and armor, Mulan fled the house. There are many challenges he faces in his struggle to go undercover to replace his father, including his identity which is slowly being uncovered.
Mulan's role in the film shows that as a woman, she can also be tough and brave to lead the troops.
You guys are interested in how Mulan's next struggle in dealing with battles when her identity is nearby is also starting to be uncovered? Just take a look at the story by watching the film on your favorite platform.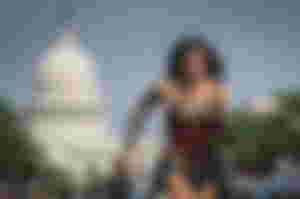 The story begins with the daughter of Queen Hippolyta named Diana Prince. He lived and grew up on a hidden island that was the home of the Amazons. Uniquely, this nation is only inhabited by female warriors who were created by gods to protect humans.
Diana was interested in becoming a soldier and eventually trained for years until she succeeded in mastering warfare like other Amazon warriors. Shortly, Diana was faced with the conditions to stop the warfare of the Amazons and the German army.
Even though Diana was a princess, she took courageous steps starting by becoming a soldier and facing war. Intrigued by the next story? You can also watch it on the platform that shows this film.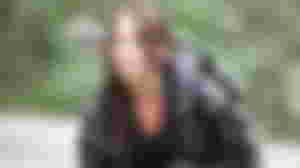 Have you ever watched a sequel to the Hunger Games movie? Surely you know that the main character is a woman named Katniss Everdeen. This film tells the story of a life and death competition.
At a very young age, Katniss became the backbone of the family. When her younger sister was selected in a life and death competition game called the Hunger Games, Katniss dared to replace her sister and participate in the competition. He was willing to risk his life and dared to start following the competition persistently without fear in completing every mission in his path.
Katniss' courage and persistence in participating in this deadly competition prove that women can also fight against dictatorial state power.
Of course, the movie recommendations can inspire you to become a superhero woman. Now, it's time for women to dare to start! Every little step taken with courage is the beginning of a challenging journey that will certainly result in success. So, you don't need to be afraid anymore to dare to start something.