dCrops Adventures - Fall Season 31 & Beta Presale Starts Today!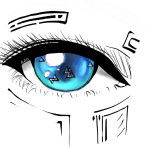 Another dCrops season has officially started, and it is no exaggeration to say that this is one of the most exciting seasons to be part of what is probably the best farming simulator on the blockchain. The Beta Edition Presale starts in less than two hours, so it goes without saying that I have already stacked ammo for the fight.
Thankfully I got lucky last night, as I decided to buy 500 $HIVE with fiat at approximately $0.45 per $HIVE token, which is now swinging around the $0.55 mark - an increase of roughly 20% over the last 24 hours. Sounds like free bonus packs to me! Timing is a hell of a thing.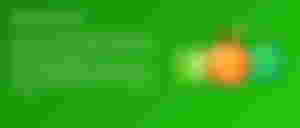 Source: dcrops.com
As a result, I will get to add even more CROP Power to my collection than I initially thought I would. Pretty neat deal considering that those daily $HIVE dividends are about to get really juicy with the upcoming Presale. Still planning to just buy and hold my Beta packs unopened, and pick up from the market any NFTs I deem useful for my crop factory. Can't wait!
Fall Season 31 is here, and this time around I'm better prepared since I went on a shopping spree a couple of weeks ago in order to boost production. Still not my best season of the game, but it's going to be a quite productive one nonetheless.
Not using any Mystery Seeds this time around as there is not enough space nor time for them to produce goodies. I'm planning to keep the 8 Mystery Seeds I earned as part of last season's rewards for the time being. I'm sure I will manage to utilize them at some point though, as I will be looking to engage in land expansion in the coming days in order to accommodate my Beta Edition NFTs. I have a feeling that land NFTs are going to get really expensive, so I might just grab some with the sole aim of selling them at a higher rate in the following weeks.
Regarding boosters, I did not purchase any this season. Relying 100% on the boosters earned last season, and used all of them in my first 23 plots of land in order to take advantage of my Epic and Legendary NFTs' properties. It's going to be a blast regardless.
Here's a close-up look of my crop factory: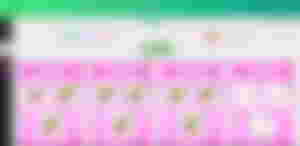 And here's the full story: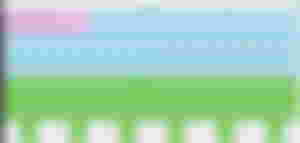 One thing is certain: we will never starve!
I decided to start the season by planting 1 Legendary, 8 Epic, 54 Rare and 84 Common NFTs. Still got another 84 Common seeds waiting to replace my Carrot and Garlic seeds upon harvest, and of course those 8 Mystery Seeds which I'm not going to use this season.
Once again, I made sure to reroll any sub-quests I didn't like before planting anything, in order to only have to work with Seeds and Crops from the current season. This makes it so much easier to complete my Season Quest, and hopefully I will start claiming even more chests from now on, considering the boost in CROP Power I am about to get.
Have a look: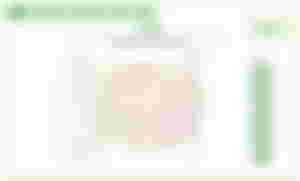 As mentioned, this Fall season I am planting 1 Legendary, 8 Epic, 54 Rare and 168 Common seeds. Not great, not terrible. Let's see what we've got:
Lands:
5 Awesome (Epic)

46 Fertile (Rare)

40 Average (Common)
Seeds (S):
Raspberry (Legendary): 1

Beetroot (Epic): 8

Pumpkin (Rare): 54

Garlic (Common): 48

Carrot (Common): 120
Base selling price (B):
Raspberry (Legendary): 7

Beetroot (Epic): 14

Pumpkin (Rare): 24

Garlic (Common): 7

Carrot (Common): 14
Quantity produced (Q):
Raspberry (Legendary): 4

Beetroot (Epic): 5

Pumpkin (Rare): 1

Garlic (Common): 2

Carrot (Common): 1
Expected share rewards (E) (minimum):
E = Σ[Si x Bi x Qi], n = 5 =>
E = (1x7x4x5) + (8x14x5) + (54x24x1) + (48x7x2) + (120x14x1) =>
E = 4,348
Meh! Could have been better.
Once again, please bear in mind that this is the minimum amount of shares to be earned; I will score more shares if I get lucky and harvest some 2-star and 3-star quality crops, not to mention the Ferti-Plus applied and the fact that my Beetroot seeds have a 25% chance of producing multiple crops.
This is your chance to grow the best crops and craft buildings and equipment that will take your farming game to the next level. If you're looking for the already known details, you can check the official dCrops Beta Edition Info and Pre-Sale announcement.
Interested in joining the best farming simulator on the blockchain and growing the most delicious crops on #web3? I've summed up everything you need to know in a recent post:
Presale starts on July 25

Each Beta pack costs $3

You can pay with HIVE, SWAP.HIVE, HBD, SWAP.BUSD and CROP

Presale will last for 30 days maximum, or until 100k packs have been sold

Presale packs will be sold at a 10% discount

All presale packs will be eligible for a limited-edition promo card

Bonus packs included for bulk purchases

Each unopened Beta pack adds 2k CROP Power to your stack

Top 3 presale buyers will be offered a chance to contribute to the design of 1 NPC character each
#Play2earn is the real deal and I just can't get enough of it. We are just starting to scratch the surface here and I can't begin to imagine what we will build around the blockchain tech in the future. dCrops is in my top 2 when it comes to blockchain-based, play-to-earn games, and we are just getting started as the game is only coming out of Alpha.
I see a bright future ahead, but you know the drill, this is not financial advice. Just me and my thoughts ;)
Haven't tried dCrops yet? You can sign up using my referral link - it's mandatory! xD
Want to stay tuned with the latest developments? Follow the game's official blog on the Hive blockchain.
Looking for more info? Join the game's official discord server.
---
NFA - DYOR
I'm just a random guy with opinions. This is by no means financial advice. Just my personal thoughts and experiences.
Have a good one everyone!
@lordneroo