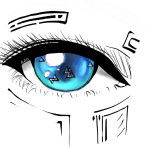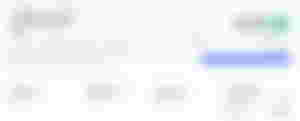 Image source: coinmarketcap.com
It sure is great to check the market only to see our favourite flavour of Bitcoin going green and bouncing back, and as it seems we are in the middle of a bull market driving prices upwards and taking the cryptocurrency industry to the next level. The crypto space has been attracting the attention of financial insitutions and Wall Street sharks lately, and tweets made by Elon Musk are definitely adding to the growing hype around the blockchain technology and some of its top prospects.
It's no longer news that Tesla openly admitted it has invested $1.5 billion in Bitcoin, and is now also looking to enable their customers to buy their cars using the cryptocurrency, which is undoubtedly great news for the space. It basically means that a number of Tesla's business rivals are currently organizing online conferences and meetings, looking to make their move and doing their research regarding the cryptocurrency industry and the opportunities it has to offer. The same goes for a number of financial institutions and banks given Visa's collaboration with Anchorage, which aims to provide customers at traditional banks with the ability to buy and sell Bitcoin, as well as a number of altcoins and stablecoins.
These are only a few of the actual reasons driving the cryptocurrency market upwards and attracting more and more attention to the space, but there is a lot more to come as we are evidently still in the very early stages of the game. Market hype and branding matters a lot to inexperienced newcomers, but technical folks already know that Bitcoin will never be able to do what Bitcoin Cash can do effortlessly, and once we reach the point of mass adoption Bitcoin Cash will have the opportunity to showcase its true potential by supporting microtransaction systems on a global scale. And we are slowly getting there.
Once the space matures more, projects that can support real-life use cases will shine and outperform the rest, and the people will start to look for better and more reliable alternatives to Bitcoin. I can't help but think that Bitcoin Cash will be the perfect candidate for the job. As a matter of fact, the Bitcoin Cash network is provably highly undervalued for the time being, as it is already starting to demonstrate higher activity than the Bitcoin network, and considering that it's also much faster with much lower transaction fees, I think it's safe to assume that it's only a matter of time until the flip happens. As you can see in the chart above, Bitcoin Cash processed more transactions than Bitcoin on February 8, and we are only getting started. It is more than obvious that read.cash and noise.cash are actively contributing to the surge in transactions processed by the Bitcoin Cash network, so it goes without saying that Bitcoin Cash is already supporting real-life use cases efficiently, empowering people from all over the world and offering them the opportunity to generate income from home and tip authors for their contributions. It has been a rather successful experiment so far, and only goes to show that there are limitless possibilities.
Bitcoin Cash is already providing the people with a reliable and fast peer-to-peer transaction system, and it's only a matter of time until more people realize that the revolutionary technology behind our favourite cryptocurrency can be used as a tool to help us rid ourselves from the global, centralized economic dictatorship, and also to defend our rights and protect our freedoms. At first we will take back control of our hard-earned funds, and then we will use the blockchain technology to revolutionize the way we vote and govern. It's still early in the game but the signs are there, so make sure to take advantage of this early lead and improve your position. Ten years down the road you will be grateful you did.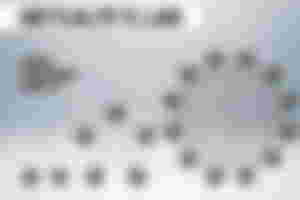 Image source: micro.medium.com
The insane growth on the Bitcoin Cash network is an extremely bullish sign according to Metcalfe's law, which expresses the notion that there is a relationship between the number of nodes on a communication system and its value. Obviously, a greater number of nodes means a more valuable network, and the number of connections increases exponentially as the number of users keeps growing. Again, this means that the Bitcoin Cash network is highly undervalued, and the ever-growing activity on the network will inevitably drive the price higher.
First it's all about transactions, and then transactions translate into value transferred, which will eventually reflect on the market capitalization of Bitcoin Cash, making holders very happy and attracting even more attention to the Bitcoin Cash network. I think you can guess where this is going to go after that point; lather, rinse and repeat. More users equals more communication which means more value, and taking into consideration the scarcity of the token, I think it's safe to assume that we are heading towards a bright future.
Have you filled your bags? Are you ready for what lies ahead? Are you doing everything in your power to contribute to the development of the network? Are you doing anything to add value to the space and help others solve problems and live a better life? These are the questions I keep asking myself on a daily basis ever since I joined the Bitcoin Cash movement, and it's been an amazing ride as I've found room for personal growth while earning Bitcoin Cash in the process. To say that I'm happy to be part of the movement that will revolutionize the way we transact on a global scale would be an understatement. I'm ecstatic to be here.
I appreciate your attention,