Tired But Still Blessed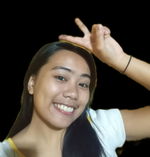 September 25, 2022. I woke up super early this morning at exactly 4:00 am (ain't usually my wake up time) because we planned to serenade one of our brother in Christ for his birthday. My eyes were so hard to open and my bed was like pulling me to stay still and continue my peaceful and precious sleep. Night before, I oppositely went to bed super late because I spent the night trying to entertain my school works, thus, I wasn't able to achieve an at least 6 hours of sleep. But I fought it hardly though, and fixed myself to get ready.
We started singing outside their house and ended it at 4:40 am. Only a few of us came because we almost forgot the date which made us decide not to inform the others anymore with such a small time of preparation as they are living pretty far from us. To continue, we gave him a flower through his mother accompanied by a song from us. The little program went on. My father gave a short message of God and uttered our wishes afterwards. My wishes include a good health, happiness in life, for him to achieve his dreams no matter how tough the situation is, and lastly more birthdays to come. After all of us have given each, he then stated his response about how surprised not just him, but also her partner because they got to forget that it's his birthday today as well. They're so busy with their upcoming wedding, therefore, it's inevitable.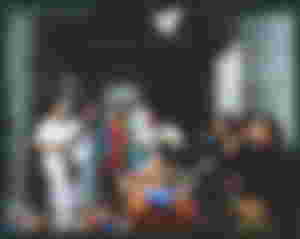 Took that for keeps. Moving on, we left their house with a priceless happiness in our hearts as well. Seeing how happy they are made us purely happy too. At 9:00 am, our Sunday service started and the program went beautifully well. The lecture was still about the continuation of last last week's discipleship by multiplication topic. In order to win some souls to Christ, follow up is an important strategy. Discipleship is never easy as there will always be such hindrances to do Bible study. Yet, we must not be discouraged when your Timothy has a slow progress because our labor is not in vain in the Lord. We're like Paul who earnestly taught Timothy and made him his disciple. Further, as soul winner, we must also be involved with our Timothy's problem. Help him or her solve the difficulties may it be financially or not and make him or her feel that you're always there. These are only some of the factors mentioned about the ways we can use in winning them to Christ.
During the Divine service, the theme was all about 'Pure Joy'. It's a hundred percent fine if you're poor here on earth because of God than being ultimately rich but in heaven, you're extremely poor. There's no wrong in being rich as silver and gold is God's. It's all His and we surely can have it but, in one condition which is found in Matthew 6:33, "But seek ye first, the kingdom of God and His righteousness and all these things shall be added into you." We can find true happiness if we abide in God.
I was totally blessed. There were only times that my mind was out of focus thinking some mixed useless and valuable things which should not be worried of amidst haha. Anyways, we had our youth monthly gathering in the afternoon. It's just saddening because out of the three churches, only countable have attended compared last month. But, we didn't let it hinder us from worshipping the Lord together. We had games at the end and it was somehow fun and remarkable.
This is how my Sunday went. We've already done a couple of serenade days ago so I'm kind of lacking a lot of sleep for real since I have whole day online classes. Despite my sleepiness, I didn't slack off and I was still able to do as well as participate with the things I am responsible of as a Christian. I felt exhausted but I am truly beyond blessed. I still have a lot of school works waiting for me and I am worrying how chill I am towards them lying here as of the moment haha.
---
That's it for todayy. Just drop your thoughts in the comment section below. Just want a deep sleep right now hehe.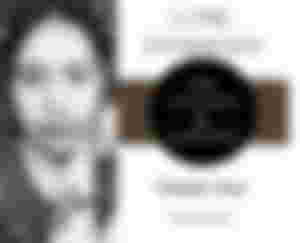 Lead Image: Source