An Ordinary Day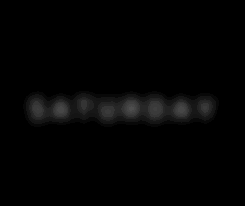 My Saturday is not that new though, but sharing how my plans didn't go the way I wanted them to be is kind of worth telling for. Maybe you can sort out lessons from it.
At exactly 10 in the morning, I woke up with satisfaction of having the rest I've missed the other day. I spent that whole day editing our group's video presentation without eating and sleeping right. You may find me weird for not prioritizing them or even wonder how important that presentation really is for risking my health that easily. I have my reasons, all of us always have.
Well, our project was almost due. It took me time to finish it because my video editing skills is not that good plus the other subjects' tasks which are more important than it. You might ask me, why did I even take the responsibility in the first place? There are only three of us in the group and I'm more likely to make it. Going back, our place' internet connection as well is extremely slow. We still have to stay late in order to grab the stronger one and I needed some supporting videos and pictures. Aside from that, transitions and animations also need faster internet connection to be used. Passing it late doesn't matter to our professor on the other hand as long as we send her an excuse letter with our parent's signature on it. However, we're also late from the last task so I tried hard to passed it on time.
Thus, I kept on editing until 6 in the morning. My eyes were almost dropping so I've decided to sleep for 2 hours since I still have a Friday class at 8. I attended it without participating even though everyone was so eager to get points. I don't know. Maybe because I just don't feel it. The questions were only easy but also tricky at the same time. The classes continued until 11:30. No breakfast and no lunch as my shyness prevailed when some of our relatives arrived. I didn't dare to join them having lunch and just continued editing. They left at 4 so I was already in extreme hunger. My hands were also starting to shake, making me nervous.
That wasn't good so I ate a lot after fasting hahaha then submitted the video along with my other tasks too. I slept at 11 and woke up 10 this morning. My plan for the day was to study Calculus 1 and Set Theory because I'm becoming dumber on these subjects. We also have a group activity last session and our professor is going to pick one from the members to report what we have solved. I watched Johnny English first because my mind has been so stressed this past days and had no time for fun.
In the middle of the movie, our good neighbor who's also our sister in Christ asked us to come with them in the river. Her Auntie's sister arrived and wanted to go for a swim and there are only two of them. I can't say no since she only comes here sometimes. We wanted to make her feel our warmest welcome and we're just one call away whenever they needed us as long as the situation is good. We even invited one of my cousins who told us last time to inform her whenever we'll go in the river because she feels like her life is boring.
So we spent hours in the river. The weather was so hot that it feels uncomfortable in the skin. Hence, we chose to swim where there are shades of the trees. It was awesome though. My mind was freed somehow most especially when I played with the kids there.
Momentarily, it's already 10 in the evening and I still haven't started studying. I hope you guys had a wonderful day and a beautiful day to come.
Share some of your thoughts. Comment below.