November to remember
October ends, November starts. Time flies fast isn't it? It's like when January 2022 starts and now comes down to 2 months only till 2023 begins. Years spend like it's hours or even seconds, and now the time of the year has come; Halloween. Where people tend to dress up with their favorite characters, creepy costumes, fav superheroes and even villains. Others do a lot of fun activities like treat or treating and some people reminisce with their love ones who are in heaven. November is known for being scary, creepy because of costumes and horror movies, actually that is only the part of it, as this is the year where you get to render with your family, spend time with them and be with them as a sign of acknowledgement.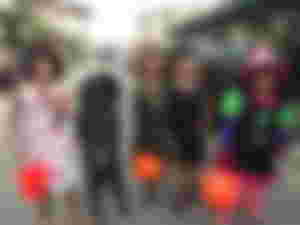 Kids this days are very much enthusiastic about Halloween, dressing up is there tradition when this day arrives. But not only kids but also teens and adults are there to hop on! Pumpkin buckets, intricate costumes, candies or chocolates as treats, even decorated houses with creepy decos, flash lights, fake bones and most especially creepy stories (if you're familiar with kmjs; gabi ng lagim then you are want to watch, search it in YouTube!) Stories like this is are meant to be familiar by a lot of people, this is to be look out for because of its creepy stories that looks so real even I imagine it for it to happen.
Trick or treating is an activity were kids get their dress up, have a bucket and their goal is to trick people for them to put treats like candy inside. Not really trick but it's a tradition for people to giveaway treats for this kids. Sometimes they do competitions who give the best the costumes, they ramp their selves up on stage sometimes and will pick the best Halloween costume they could get. Of course this happens yearly but when the pandemic came, it stops. Due to the fact that a lot are not allowed to go outside this t/t came to its finished. But luckily and finally it come back after years of lockdown. Like what other people said the show must go on.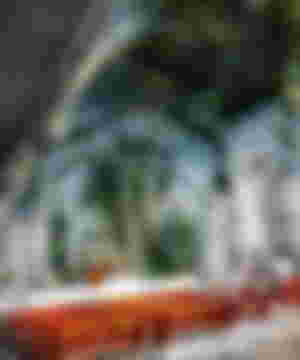 It is important to pay respect to the souls who are now in heaven. That's why there is All Saint's day and All Souls day. And each year to give acknowledgment to our love ones we lit candles in front of our door or even at churches there is a candle lilting in the outside. After we lit some candles up then pray for them, we speak their names and we prayed for them. Sometimes we go to the priest and give the prospect souls for them to blessed and prayed. This is a tradition we used to live. Respecting our love ones thru a prayer and talking to them by it is way to give them courtesy.
I know you missed your love ones up there. But don't worry they ae safe in heaven, Almighty is with them always. this is the time for you to give regards and talk to them in your prayers. Lit some candles outside your door and don't forget to pay respect.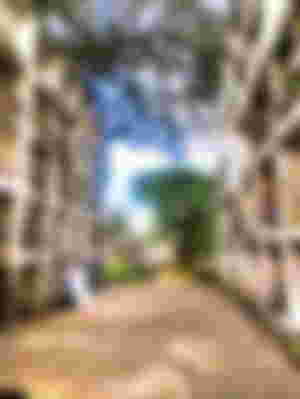 Like what I've said earlier November is not about scary, creepy stories and costumes but then again this is to visit your love ones. Now we are done praying, it's time to visit them. Normally what we do on tombs is we clean them by removing the dirt or like leaves all over it, then this is not entirely essential but sometimes we put a coating of paint of it to make it look new. But why do we this? It is because we wanted them to have an environment with clean outside, this is the home of their bones it is important to have them cleaned.
After cleaning is we put candles or flowers by it. We also spend couple of hours with it, we talked about of our family, we also eat and we take time to nourish those memories we had when they are still alive. Because we rarely go the cemetery we keep our time in there and reminiscing with our love ones. A kind of experience that others might think its boring, but no it isn't once you're in the tomb or the cemetery, sometimes you'll cry after seeing blocks and names on them, but you know its normal because the blocks inside of them is your missing love ones, that are now safe up in heaven.
Every year we conduct a lot of exciting activities to cope up with Halloween, trick or treats, costumes, foods, scary movies and stories and other traditions like going to the tombs, church, lilting up candles and just normalize spending your day with a very long weekend that I must say short because one day only we will go back to work. To sum everything up, for me this will be a November to remember, because not only is to have that bond once again with your love ones. This is also the path or the bridge to the upcoming Christmas season, so stay tuned for that! For now we have a moth to go until December starts, challenges will probably be ahead of us sooner or later, so November please be good to us !<3