Faith Wins Battles
"For the LORD your God is the one who goes with you to fight for you against your enemies to give you victory." Deuteronomy 20:40
This verse is one of the verses that is closed to my heart why? Because in every battle, hardships, conflicts that we experienced in life is God is always present, no matter what the place, time, situation we are in, he is always there, protecting and guiding us even if for me it is impossible. But in God all things work for good and nothing is impossible for him. That's why now I wanted to share how faith can win battles. Not just, mentally/spiritually/emotionally but also physically; example of that is the WW1/2. The battle between countries, that charged a lot of deaths and even almost lost the ray of hope in my country which is the Philippines.
Now how was this connected to the verse that I gave to you earlier and the battle here back in oldies; the war between countries? I will tell you first things that why this is different but actually not at all. We will apply "FAITH" in battles and how can it win things. So without further a do, keep on reading...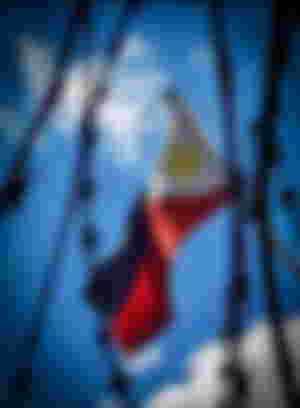 Last time I posted here in read.cash I actually tackled about old's and I said "old is gold" but now we will correlate them by travelling once again back in time. Going back to the 1914's if I'm not mistaken that year when ww1 started . Filipinos are having good talks, eating, playing and some of them are just peacefully doing their own thing, when suddenly; tragedy hit. That's when their dilemma started, imagine the they were just having their lives in good condition, then suddenly the unexpected come, this not only apply to the Philippines but also to the other countries that are affected by wars. You know will never know what will happen to the days you're counting, so live your life to the fullest and never waste it.
Going back, when all the bombings, crashing territories, killing people even torturing is one of things that I believe people experience during that time. But on the other hand how did Philippines came to had a peaceful life like now? How did it happen? For me it is because they all fight as on country, as one nation, but to be honest with you guys left alone strength, agility and weapons wouldn't overcome a battle alone. Maybe it will I don't know but to my own words I believe that is because of friendship or keeping peace with other countries. Not only that, they won because of faith to their selves, in their country and most especially God. If you're getting the point of my purpose then later I will explain furthermore.
Moving forward, that even if Filipinos or even other countries suffer from extreme losses, you can see them now having the ray of hope and peace. Because of being consultant to other countries, they got the peace they've deserve. But most especially a battle can't be overcome without God's help, imma right? Let alone yourself can't finished an essay without researching, cooking without the help of instructions or cooking, then how about a war between countries? It's impossible right? to win things without proper training or what you called "guidance/support" Why am I saying this? because us left alone won't finish a battle even if that is physically happening we will still have someone to help and in that case it's God. Remember that in every battles you won you'll have a RAY OF HOPE AND PEACE.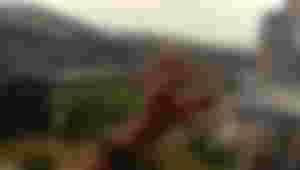 Nor travelling back to the future were chaos are over or actually fading... Now that we've tackled up battles that are experienced physically, now we I will say few things that us can encounter in real life; which battles is to self (mentally and emotionally).
In our days that we're born in this planet earth, as we grow old we encounter hardships/conflicts even challenges in life that may or we've overcome already. You know what, it is hard to get pass through this things if we lack confidence, character and fear is controlling our mind/body to do things that are bad for ourselves. We may not know what's happening but in times like this we are most likely to being tested on how strong our faith is. The evil is here to demolish our positivity and just ruin everything, challenging us until we broken down in our self, our thoughts even our life we're torn apart. But in times like this as well, we are not alone. The evil may bombed us with problems and destroy properties (which is our body) God wouldn't let that to happen, he wouldn't let his child be broken apart because that is his promise to all of us.
Always had that mindset to let FAITH BE FIRST OVER FEAR. If we are consumed by fear then how can we moved on? We are being tested on how strong or how far will our faith go. We are in the battlefield and we are exempted to this battle. Just like back then, even if we didn't experienced it thoroughly or have a glimpse of it, we are still affected considering the fact that we carry it along until today (example of that is what we learn in AP history were we tackled about things" But on the other hand I want to rely this to all of you that no matter what happens in life, KEEP YOUR FAITH INTACT. Don't let fear be the one who's holding you down, think things with positivity that you'll overcome it!
The heart were I shot that is big upfront but I tried to make it small by holding it. To connect this; even if you think your heart will be small in times you are in the testing field, if you look at it deep inside, you'll get your heart zoom out and little did you know, you've come to succeed a battle in you.
Your faith is not dead, you just had to activate it and believe to what it can do. No matter what you can think of, it will be finish as long as you had that eagerness in your heart to fight in win. THINK CHALLENGES AS A BLESSING. Because once you succeeded to it, it'll be fulfilling. Battles like this are meant to happen, even if that's unexpected, just like what I've said we are not exempted to the battle of this world. Whether we liked it or not, we have to faced what lies within ahead of us. Don't be scared to the testing that deprives to you, always remember that you are not alone. you had your love ones with you and Oh! If you think you had no one that loves you, you're wrong, you had God! Even if the world hates you so much, you still had God with you.
To end everything up I just wanted to say that everything happens for a reason God wouldn't let Hs child suffer to all the chaos. Remember that YOU HAD A RAY OF HOPE AND PEACE once you overcome battles in life. Keep in mind this that FAITH FIRST OVER FEAR, don't let the fear makes its way through yourself, it's normal but faith comes first all time. And because you had your weapon in you "prayers" this will proves that FAITH WILL WIN BATTLES! Claim that you will and you can!
Thank you everyone for reading my article, keep your faith intact, God Bless you all!