Education is the key to success
"Education is the key to everything" Do you believe with this quote? I personally think that education is important, although some of the people living here in the world are able to get on to school, it's hard to get an education when you struggle first of all financially, but you know in life miracles are tend to happen or when you work your butt off, you'll realize that you will succeed after the amidst of everything. After all it is for the better future....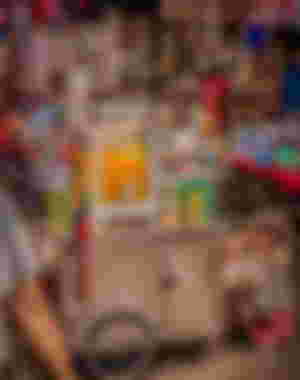 I firmly believe that the most valuable resource you can acquire and the one that will help you succeed in today's society is education. Your chances of success in life increase as a result of education. More options for career advancement and personal development will become available as one's knowledge increases. In comparison to someone without a higher education, someone with a higher education will be more easily qualified since they are ready to perform the many duties that different professions require as well as adhere to employment standards.
Education is crucial, in my opinion, since it gives us the opportunity to form our own perspectives on the world. Education plays a big role in todays' modern society, it is to believe that if you don't have the opportunity to take an education you will be not successful in life, or people will criticize you for who you are. But nevertheless there is always a solution to every problem, even if it's hard, if you do whatever it takes to account something, things will be whatever they will be.
The sub-heading is actually a Latin word but later I will reveal what it is but first of all, let's take a look at the picture above. It is like a normal picture of a street vendor but if you look closer and deeper within there is this little girl who is studying beside the vendor, assuming her daughter. Looking at the picture it struck to me that even if life is what it seems to be as long as you have the courage to do such things and push yourself to your goal, things will be and might happens.
To reveal the Latin quote "Que Sera Sera" to "Whatever Will Be, Will Be" In life it is to believe that education is the key to success which is true but since we lived in a world that not all are capable to have an education still if there is a will there is way. And whatever may the circumstances will be whatever might the world gives as long as you pursue it, it will be.
All you need is hard work and education to change your destiny. Your self-worth is based on your education. The opportunities that open up for you increase as you learn more. No matter your occupation, it's important to continue learning, but only if doing so will help you achieve your career goals and provide value to others.
Schools and colleges are examples of educational institutions. Additionally, there are several crucial sources that we overlooked. The most useful source of education is its experiences. Remember there is more than just reading books, answering your assignments and even solving math problems. Education doesn't lie on just the 'things' but education starts to what's residue or what is inside of you. If you like learning or want to explore new things.
To end things up for the sake of our "better future" apply the que sera sera in your life. Do whatever it takes even if the impossible takes place, remember there is always a solution to that and nothing is impossible when you try till you succeed.