Cash from Trash
Money is something to be earned and work hard for. Am I right? A lot of people believed that money can't be just seen somewhere or just get on trees, maybe a single nickel or a coin can be reasonable, since as based on experienced a lot are spotted on the ground. But what if when there is a time in our life that came where we just get everything in trash? Food, clothes and other survival stuffs we just rely on the pile of trash just claiming to see something useful. In life where we find ways to survive, this is one of the methods that a lot of people used. But can this be proven that there is cash in a trash? Let's see...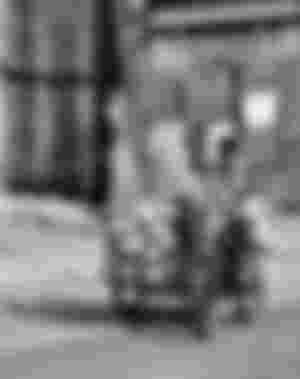 *kringkrigkring* As the bell rings where "mambobote" or merchant are calling out for people to let their recycled bottles, papers even boxes to let them out and for them to collect it. Much better if they had things that they don't used anymore because in that way they will earn a much high value when this are weigh and convert into money. Even if the hot weather spurs through their body, getting their skin tanned, they don't care as long as they make a living and survive for a day.
I salute people like this who gage their way up and make money for their families, even if they make a huge sacrifice for them, their hard work and dedication what makes me motivated in life too. It's hard to earn money especially to what we're living, but their work to collect recycled or even scavengers inside a mountain full of trash they make an income out of it by any means.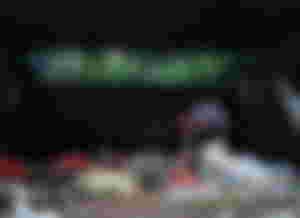 May I ask you something, if you've been on a situation where the only thing you can do is to scavenger hunt some worthy things on trash will you pursue it? Yes or no and why?
Ever since when the pandemic hit, the number of people working decreased because of companies or business being shut down and ended being bankrupt or lived without a job. then eventually post on social medias starting to roar up and is said for people doing "dumpster diving" where people dive in trash and find something like cash, broken phones, things that are somehow in a mid-condition and even food. Well dumpsters in the other countries were very much more convenient than the here in the Philippines.
Even though that you can spot things or for them called 'treasure' they still find their ways to make it useful and effectively handled. Now look at the picture above, the lady is picking some trash for her to sell it and earn some money. Yes the money is not that big than a real amount salary we used to have but look at the others come. they become successful and even their children finished their studies.
This is a work that not all people wants to do or live it for the rest of their lives but then again some people doesn't have a choice but just to cope up with life. But dumpster diving is not worth of laughing or embarrassed for. This should be an inspiration for all of us that no matter what hits in our life there is always a hope in the amidst of every chaos. That maybe a trash but trash is something that can give life to by many.
Trash is trash. Others might think it's pathetic to pick up trash and make something out of it. But little did anybody know that trash can be a source of income to some. Don't underestimate what a trash can do for a living but this thing can turn into cash that will feed a humongous amount of people. Even if life can be tough at times, the people who are in the two pictures is a resemblance of determination. Imagine their sufferings, everyday they wound up or go around the place all the time even if the weather is hot or raining they still pursue it just to earn money.
This proves that there is cash in a trash, if there's none, it'll be useless and collectors are just wasting their time. But like what I've said earlier, some work they way up and become successful. Even if there path is long and ahead of them now, look them thriving and keep standing no matter what life brings to them. This is a reminder to think of this lifestyle as a single step to success, we may be hoarding trash but still it can produce cash. Persevere and strive for the best you can be. Like this people it is best for us to be determined let's access everything with positivity., let's beat poverty.