Bicycle Ride of Adventure
This is my first time i created to make an article for this kind of platform and im confident enough that there are more experience that i adopt for all the people in noise cash platform thats why im confident enough to make it and this is my first post is all about my biking experience which is i do every saturday.
I started my biking when i went to the seashore to witness how good the nature it is by seeing the ocean while my photo was my bicycle unit that i used. It is a long way to go but because of the embracing the nature i feel much confident that i make a right track to do for our bicycle rides.
As the went goes by my next picture showing how good the mountain trail even it was so high but because of our determination everyone are so much happy with the way it is we are all enjoying the view once you are on top.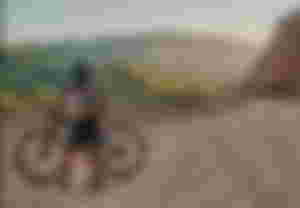 And now before we end our day, everyone are witnessing how the beauty of sunset when you are on top, you feel joy and happy with the way we did, in short i would say its success foe tge day that we do in our biking activity wherein even we are tired we all happy.