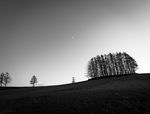 In
communities
:
Be Yourself

(a19a)
,
Create your own writing skills

(9b3a)
,
What's inside your mind?

(d60c)
,
I am Bangladeshi

(6f0b)
,
Philippine Community

(21ab)
,
Newbies

(fd66)
,
Thought

(9e9b)
,
Any post accepted

(5c1d)
,
Filipino community Tagalog only

(07ea)
,
MyEverything

(3c0c)
,
Read.Cash

(f4d8)
,
What's life

(7ec0)
,
My writting

(51fa)
,
Earn Money

(a25b)
,
Creative writing on any topic

(49db)
,
Filipino Readers

(42bb)
,
Write Everything

(7db5)
,
Filipino any articles

(8d5a)
,
রঙ্গমঞ্চ

(0b5f)
,
Any writing content

(dc10)
,
We are Bangladeshi

(1bc0)
,
Any Writing Content

(d75c)
,
Free wall post anything you want

(97ec)
,
Filipino Sharing Opinion

(b61f)
,
Phillipines Community Any Post

(1da0)
,
Love

(2c3c)
,
Share Your Thoughts (SYT)

(a50c)
,
Phillipines Community Any Post

(1da0)
,
Filipino Original Contents

(0cc7)
I'm especially encouraged whenever someone gives me upvotes. I didn't think anyone would like my articles. Since there is always something to give me I always want to create new articles that readers can enjoy.
Who doesn't stop every time you open your @Readcash and you see the notification that someone is giving you Upvotes? Not all of my articles are given upvotes but I'm happy to say that the three if given articles are Upvotes that I don't think anyone will give. So, thanks to this person who appreciated my article.
________________________
Lalo akong ginaganahan sa tuwing may nagbibigay sa akin ng upvotes. Hindi ko akalain na may mag kakagusto ng aking mga artikulo. Simula na may mag bigay saakin laging gusto ko gumawa nang mga bagong artikulo na maaaring pumatok sa mga magbabasa.
Sino ang hindi gaganahan sa tuwing bubuksan mo ang iyong @Readcash at makikita mo ang abiso na may nagbibigay sa iyo ng Upvotes? Hindi man lahat ng aking artikulo nabibigyan ng upvotes ngunit masaya padin ako sa kadahilanan na ang tatlo kung artikulo ay nabigyan ng Upvotes na hindi ko akalain na may magbibigay ulit. Kaya, salamat sa taong ito na pinahahalagahan ang aking artikulo.