You don't become a biker with age, you are born a biker. I somehow knew that before, as a kid, watching those big, bearded uncles on scary engines whose sound steamed my ears. I verified this knowledge when fate, or whatever, decided that my life companion, a guardian angel and a knight, but on a motorcycle instead of a horse, would be just "a terrible bearded biker." And no, I wasn't scared! I got another stamp on the claim that bikers are wonderful people with a pure soul and a big heart who beats in the rhythm of the clips of their two-wheeler. People of blood and flesh who love life and who can hang on to the thread in just one second of inattention. It will not be out of place to mention the fact, which I believe many traffic participants are not even aware that motorcycles, no matter how powerful they may seem, are in fact very unstable machines. Even the slightest contact with another vehicle, as well as various superfluous elements such as mud, gravel, etc. on the road, can cause a fall and minor and severe injuries to the driver. According to the Association for the Safety of Motorcyclists, out of 4 traffic accidents experienced by bikers, 3 accidents are with a car, and the reason is mainly that the driver of the car did not see the engine. And here are the black statistics in our country related to this group of actors in traffic.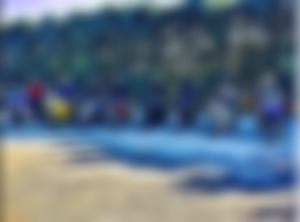 - Motorcyclists are the most endangered category in traffic.
- Not wearing protective equipment is a very risky case.
- Insufficient education of new motorcyclists is another reason.