Fibromyalgia usually occurs after a surgery, physical trauma, stress, or an infection, and it is a painful, debilitating, and stressful disorder, characterized by widespread pain, accompanied by mood swings, fatigue, and sleep memory.
Research on fibromyalgia has lagged far behind other diseases, bogged down by controversy and a century of arguments about whether it's a "real" illness. This changed in 2002 when a groundbreaking study showed abnormalities in how the brain processes pain in fibromyalgia. These brain-imaging studies gave the objective data to prove fibromyalgia was "real" and triggered a decade of intensive research resulting in three drugs approved by the FDA that dull pain signals.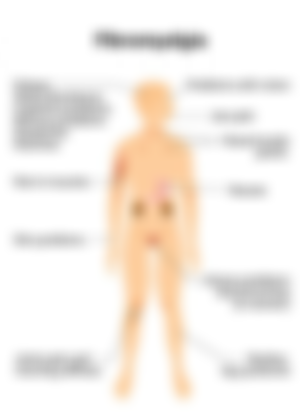 But those medications don't treat the often more debilitating symptoms of fatigue and fuzzy thinking called "fibrofog." To do that, doctors and patients have to be knowledgeable about different treatment options—especially holistic approaches such as making dietary changes to reduce inflammation or adding supplements to boost cellular energy production.
Here are some of the most powerful natural ways in which you can soothe the inflammation and pain and control the symptoms of this disorder:
1. Magnesium
Magnesium can relax the muscles, improve mood, and relieve stress, so make sure you consume foods rich in it on a daily basis.
2. Vitamin D
This fat-soluble vitamin affects the function of the muscles and nerves, so its optimal levels in the body will help you regain the healthy function of the fibers and relieve pain.
3. Supplement With D-Ribose
This supplement provides high amounts of intracellular energy for the muscles, and thus relieves fatigue and prevents pain.
4. Vegetables
A diet based on vegetables has been found to soothe pain in the case of fibromyalgia, as they are rich in minerals and vitamins that provide body energy, support health in various ways, and relieve the pain.
5. Enough Sleep
Sleep is especially important in the case of fibromyalgia, as it helps the body to recover and repair. Sufferers should aim for 9-10 hours of sleep every night, instead of the standard eight.
6. Acupuncture
Acupuncture boosts the blood flow and thus eases the transport of nutrients throughout the body. It reduces stress, improves sleep, and relieves pain, even better than many painkillers.
7. Bowen Therapy
This is a soft-tissue activation technique that works on the fascial layer on top of the muscles, which is often damaged in fibromyalgia sufferers and causes pain in the underlying muscle layer.
8. Avoid Sugar
Sugar activates inflammatory processes in the body which can cause pain, and the consumption of sugary foods leads to fogginess and fatigue.
9. Avoid Allergens
You need to avoid foods you are allergic or sensitive to, as allergens can cause low-grade inflammatory immune reactions that lead to pain and discomfort.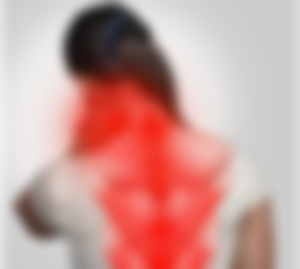 9 Prirodni lijekovi protiv bolova od fibromialgije koji bi svi trebali znati
Fibromialgija se obično javlja nakon operacije, fizičke traume, stresa ili infekcije, a to je bolan, oslabljujući i stresni poremećaj, karakteriziran raširenom boli, popraćenom promjenama raspoloženja, umorom i pamćenjem spavanja.
Istraživanje o fibromialgiji daleko je zaostajalo za drugim bolestima, zatrpanim kontroverzama i stoljetnim argumentima o tome je li to "prava" bolest. To se promijenilo 2002. godine kada je revolucionarna studija pokazala abnormalnosti u načinu na koji mozak obrađuje bol kod fibromialgije. Ove studije snimanja mozga dale su objektivne podatke da dokažu da je fibromialgija "stvarna" i pokrenule su desetljeće intenzivnih istraživanja koja su rezultirala s tri lijeka odobrena od strane FDA koji prigušuju signale boli. "
Ali ti lijekovi ne liječe često iscrpljujuće simptome umora i nejasnog razmišljanja zvane "fibrofog". Da bi to učinili, liječnici i pacijenti moraju biti upoznati s različitim mogućnostima liječenja - posebno holističkim pristupima poput promjena u prehrani kako bi se smanjila upala ili dodavanjem dodataka za povećanje stanične proizvodnje energije.
Evo nekoliko najmoćnijih prirodnih načina na koje možete ublažiti upalu i bol te kontrolirati simptome ovog poremećaja:
1. Magnezij
Magnezij može opustiti mišiće, poboljšati raspoloženje i ublažiti stres, stoga budite sigurni da svakodnevno konzumirate hranu bogatu njime.
2. Vitamin D
Ovaj vitamin topljiv u mastima utječe na funkciju mišića i živaca, pa će vam optimalna razina u tijelu pomoći da vratite zdravu funkciju vlakana i ublažite bol.
3. Dodatak D-ribozi
Ovaj dodatak pruža velike količine unutarćelijske energije za mišiće, a time ublažava umor i sprečava bol.
4. Povrće
Utvrđeno je da prehrana na bazi povrća smiruje bol u slučaju fibromialgije, jer je bogata mineralima i vitaminima koji pružaju tjelesnu energiju, podržavaju zdravlje na razne načine i ublažavaju bol.
5. Dosta sna
San je posebno važan u slučaju fibromialgije, jer pomaže tijelu da se oporavi i popravi. Oboljeli bi trebali težiti 9-10 sati sna svake noći, umjesto uobičajenih osam.
6. Akupunktura
Akupunktura pojačava protok krvi i tako olakšava transport hranjivih sastojaka kroz tijelo. Smanjuje stres, poboljšava san i ublažava bol, čak i bolje od mnogih lijekova protiv bolova.
7. Bowenova terapija
Ovo je tehnika aktivacije mekog tkiva koja djeluje na fascijalni sloj na vrhu mišića, koji je često oštećen kod oboljelih od fibromialgije i uzrokuje bol u temeljnom sloju mišića.
8. Izbjegavajte šećer
Šećer aktivira upalne procese u tijelu koji mogu uzrokovati bol, a konzumacija slatke hrane dovodi do zamagljivanja i umora.
9. Izbjegavajte alergene
Morate izbjegavati hranu na koju ste alergični ili osjetljivi, jer alergeni mogu uzrokovati upalne imunološke reakcije niskog stupnja koje dovode do boli i nelagode.