Craving For Academic Validation
It is my second time publishing an article this week. Sorry for being lost in track due to busyness. You know, college student things. As far as I want to be active here, it seems like writing here doesn't fit my schedule. I've been trying, but I just can't. Now that I am free, I can finally do whatever I want. I also plan to do a movie marathon while I am not busy yet.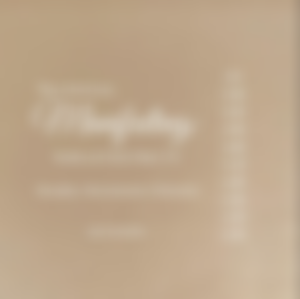 As others know, one of the things I'm craving is to seek academic validation. Ever since someone gave me hope that I could continue my studies without having many financial difficulties. Three months ago, I was almost at the point of getting suicide. Good thing that I have a lot of relatives and friends who are not disappointed with me, and it makes me feel that my existence is worth it. I also don't know if I were still in this world without pouring my emotions through writing. It became my coping mechanism to stand firm despite different insecurities and doubts that I'm not worthy enough.
In high school, I admit that I was always settling for less. However, I realized that being good is not enough. It would be best if you were one of the best. I didn't say that you should compete with them; I'm just competing with myself to do better. If I fail to improve, I promise I will do my best next time. I wouldn't be harsh to myself if I didn't attain the things I worked on. To seek a better future, you must be greater rather than settle for less. That's what I learned after reminiscing about my past actions.
As I stated, I've been sharing numerous manifestations on my Facebook account, like aiming to earn money, improve myself, achieve material things, and seek academic validation. I'm not a religious person, but in my opinion, your prayers will not work without taking your plans into action. I'm not saying that I'm not encouraging you to pray daily, huh? On the other hand, your manifestations will not be successful if you'll just lay on your bed and don't work out with the goals that you want to pursue. For others, manifestations came up with their desired results as they worked for it. That's why I will also do the same.
TikTok eats most of my time and contributes to my unnecessary procrastination, but some of the videos I see in my FYP help me to keep going throughout my plans. Making plans allowed me to accomplish my targets, but I was more focused. That application is entertaining and a time-killer, but sometimes, it boosts my motivation and eagerness to keep going. I always saw many successful people with their goals, and I also dream of achieving the same.
Throughout my unforgettable rejection, I learned a couple of things such as:
Everything happens for a reason.

You are not be what you are if that rejection didn't happen.

It's not meant for you.
Those statements are pretty not alike, but I guess the ideas from those sentences will remain the same. I'm grateful for that lesson, as I learned to be more determined, dedicated, and disciplined. My classmates will not meet the characteristic I have without those struggles. And also, even though we're busy, don't forget to rest and enjoy your time with your loved ones.