1.00 to 1.50 Grade This Sem Cutie Achieved
Hello guys. As you know, I can't handle writing on my different platforms whenever face-to-face happens. We have a flexible set-up, but I can't take down the fact that I also come up with hell weeks. It's a headache to juggle different tasks to the point you don't have a choice to free your regular habits. When I was so engaged with my final exams, my only decision was to temporarily let my blogging platforms be free. Writing is one of my priorities in life, but it's undeniable that I have something more to prioritize. I can earn money here, but I could miss an opportunity if I would fail.
Remember this article from a few weeks ago? I wrote this about my motivation to seek academic validation. I confessed why I'm obsessed with that achievement and like to be one of the best. It sounds ironic since I feel satisfied every time I hear from somewhere that I am doing well academically. I make sure that any updates will not miss me. Guess that's my nature after that horrifying rejection.
Back to the title, my first semester was a rollercoaster ride. Others suggest that I should enjoy these days before I become a senior. I was not much stressed, but the only thing which made me haggard was being a leader. My preliminary and midterm turned out smoothly, but handling three groups was more hassle than expected. But you know, these are good problems because I can enhance my character well and how I handle my people once I become a businessman someday.
My grades this semester is incredibly amazing. Every time I was demotivated to continue my studies, I always thought there was no right time to quit. I always think you need to be one of the best, and always compare yourself. Battle with your laziness and procrastination, but remember to be humble and not compete with anybody else. I always thought that I still needed to prove to myself that the biggest rejection I experience is my best and their worst decision. I also don't waste the tuition I'm paying per term as I often think I should not waste my uncle's efforts to give me a good future.
And ta-dah, these are the results of my efforts. I'm not competing with every day else as I believe we have different destinations. It doesn't mean he's better than you about grades; it depicts that he has already secured his future. In my opinion, if you have a good grade, you have a higher chance of unlocking different opportunities. One of those opportunities is acquiring scholarships and getting a better job.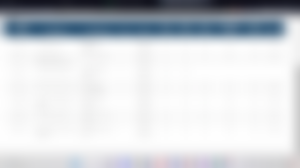 Maybe I was just unlucky concerning groupings because I feel they are not a good influence to be my friend. It's not about their financial status but about how they live their lives. Some don't care about their studies at all, and most have vices like drinking alcoholic beverages and taking vapes. Do you think it is good for long term to join their trip although I know it would affect my entire future? They are a good companion, but I can assume they are not a good influence. They are good friends but not a good influence to join with.
I already knew the subjects I'll take this semester, and I'm certain that it would be more difficult rather than the previous period. I have two mathematical subjects to take, which will be time-consuming. Apart from that, I also need to face three literary subjects, knowing that I will write different essays and reports. The remaining minor subs are just a piece of cake (not entirely easy), and I hope I can pass it.
---
Thank you for reading.