I've been living away from home for almost 3 years already. I lived in Cebu City from August 2019 until October 2021, then I transferred to Luzon and currently residing in Cavite. Living independently started when I want to grab my license. It was June 2019 when my work on a DOST project ended, and the other project I've been planning to apply for didn't push through. That was when I decided to grab my license - I was pretty determined for the very first time.
But before I flew to Cebu City, I stayed for a month in my father's hometown in Baganian, Zamboanga del Sur. Our family decided to open a business there and I will be the one to manage for a month and teach my father in handling the business, a bakery. He's a retired soldier and business is not his thing.
We rented a truck to deliver the bakery stuff from Lanao del Norte to Zamboanga del Sur. Since I was assigned to be the trainer for two days in the GIS training center at a university, I went to Zamboanga all alone. It was my first time and was scared somehow since there is no signal or a connection in the place. I had to trust Papa's estimation skill.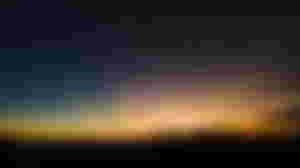 From Kauswagan to Pagadian City, it took me almost 4 hours to reach the bus terminal. After 30 minutes of waiting, my father arrived, and we then headed to Baganian. At that time, the road was extra bumpy. After 2 hours, we finally reached our destination.
The first person that I checked on was my grandpa. I immediately hugged him and asked if we can go to the beach already. He was on the verge of crying and then smiling from ear to ear because it had been eight (8) long years since he last saw me. He was looking for my three sisters, but sadly, they still had classes to attend.
It was one of the happiest moments that I was able to serve a chocolate drink to Lolo every morning, serve a snack every afternoon, and his lunch and dinner as well. Whenever I joke around, he would laugh while saying, "Kabugay jud nimu Keen." He said I was playful.
Lolo knew how much I love to eat fish and seafood. Since Baganian has a rich and diverse marine ecosystem, he never failed in spoiling me with new fishes to me. He would always look at me while I take pictures. He would laugh and ask me if it is my first time seeing those fish.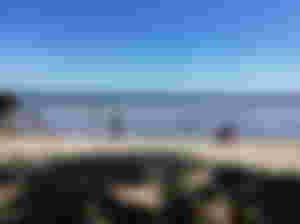 Whenever I want to roam around the community and have a good splash in the clear blue sea, he was willing to go with me and watch me swim around. He was a fast walker even though he was already in his early 80s.
One month was short, but it was just enough to spend quality time with my Lolo. (My tears are falling already.) Even though he kept on saying I'm playful, he would still add I'm his sweetest grandchild because I always hug and kiss him.
When the month was over and it was time for me to go home and prepare my things for my flight. I promised Lolo that I will go back home with a license on my hand and an Engineer on my name. Lolo was teary. If only I'd known a pandemic will occur, I would stay in Baganian and be the one to manage our business while I spend time with my precious Lolo Panyong.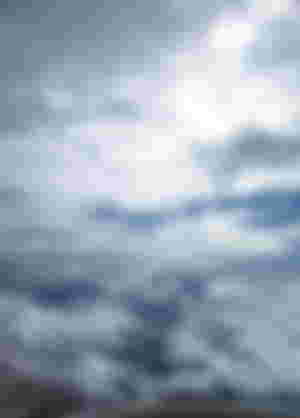 But only God knows what's ahead of us. The pandemic started, and I told Papa I want to see Lolo. Since there was no signal in Baganian nor a WiFi connection, they had to travel for 30 minutes to arrive at a place with a signal. I was crying when I saw Lolo. We had been doing that for two months straight. And it stopped because Lolo was already weak and had been experiencing pain - he was even hospitalized. A few months later, my sisters went to Baganian and confirmed that Lolo had been experiencing so much pain. My sister then told me Lolo was crying because he didn't expect his two grandchildren from his favorite son arrived. He asked about me and the third one, and unfortunately, the other one had a class and I was in Cebu City.
Two months before the board exam, I received bad news. Lolo passed away. I wanted to go home to Baganian and see him for one last time. I kept on blaming myself for not going home and taking the time to grab the license. I was disappointed and sad. I was lost and in sorrow. I've been weighing things since I will miss the two subjects that I am having a hard time with, and it led me to ask advice from one of my instructors in review.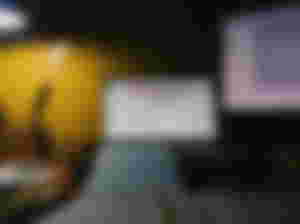 He replied that he wants me not to go home because I'm a possible COVID carrier and there are children and seniors. He also added that my Lolo would understand, and I will take it as a motivation to grab the license for my Lolo. Instead of going home, I will work in the morning and attend the class in the evening with a determination and conviction that I will become a licensed electronics engineer despite everything. So when I go home, I have a license already, and even though he is not physically there, he will surely see the gift I will bring when I go back home.
I was sobbing when I read his reply. It's really hard when you are alone in the four corners of your room.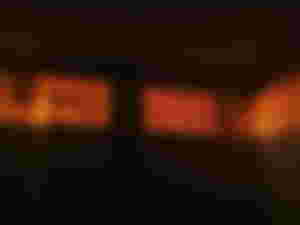 I thought I already accepted he will never see me with a license, but I was wrong. It still hurts. My grandfather on my mother's side passed away when I was still 6 years old. That is why I've been yearning for a grandfather's love because my Tata — my shield and my playmate — was gone too soon. I was a spoiled grandchild, his first grandchild from his only daughter. I still had a memory of my Tata, and I even remember I stayed under his coffin because I didn't want to leave him. I even asked him to wake up on his final wake.
Every time I see a grandfather and his grandchild, I can't help but cry. Just like this morning, I saw a grandfather salute his 2Lt. grandchild, and I cried. It's sad my two grandpas are not with me, physically. But I know they are watching and proud that they have a very playful and sweet engineer grandchild.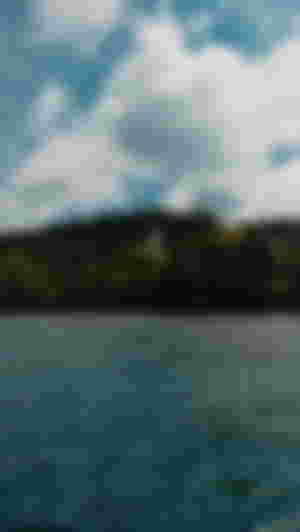 I love you, and I miss you, Lolo and Tata. Wherever you are, I know you will always be watching me, and I hope you are proud of your bugay na apo (playful grandchild).

Love,

Keen-Keen
---
Connect with me: Noise • Steemit •  Hive • Blurt • Goodreads • Twitter • Instagram