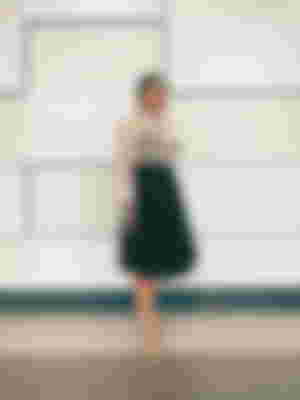 My initial plan when I graduated from college was to grab the license. The only review center that is in Mindanao is in Davao City, and it will take at least 12 hours from my hometown. The next one is in Cebu City. There is this review center that offers a big discount since I'm from MSU-IIT. But one instructor from a different review center visited our school and had a sample review class. Since then, I decided that I will take my review class wherever that instructor is teaching, and he's assigned in Cebu City.
However, the review was costly - the review payment, the boarding, my food allowance, vitamins, and the bills. My parents can't afford it, so I decided to work first. My salary for 3 months was good enough for my fare and food allowance. I had to commute three times to arrive at the university. I decided to have two part-time jobs, as an article writer, so I can give something to my parents.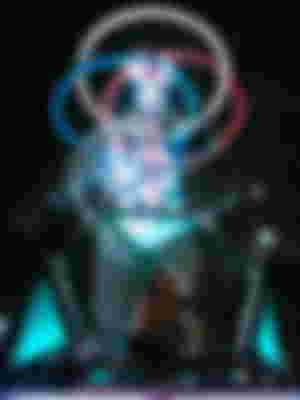 After 3 months, I decided to apply for a higher position, and I also applied to a coal power plant and another research project. I was rejected for the other project since one of their requirements was a Master's degree holder, but I was accepted in the other two companies. My supervisor in the research told me I should accept the other job because the salary is higher with incentives, and it's much more related to my course.
It took me a week to decide. I declined the power plant job and chose the researcher job. Even though it was contractual and project-based work, I didn't have regrets that I chose it because I get to travel from different places with a travel allowance. The supervisors and the other higher-ups even went to other countries because of the project.
And now, let me share with you some of the places I've been to because of my previous work.
---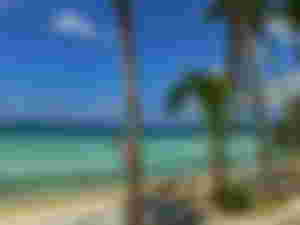 Siquijor was my first official travel destination. Our team building was held there for four days and three nights. We stayed in Tori's Paradise, where we enjoyed the serenity of the place. For the first and second days, we had the official team-building activities. And on the remaining days, we toured around Siquijor.
These are some of the places that we visited in Siquijor:
Capilay Spring Park

Church of St. Augustine

Old Enchanted Balete Tree and Fish Spa

Mini Zoo

Cambugahay Falls

Salagdoong Beach Resort

Talingting Boulevard

Lazi Church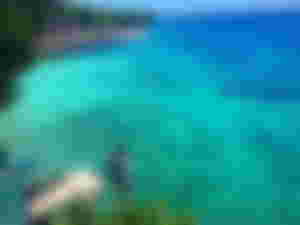 One of the highlights was I jumped to a 24-feet high jumping board in Salagdoong. It took me a couple of minutes to jump. After the first leap of faith, I went back to the board and jumped again.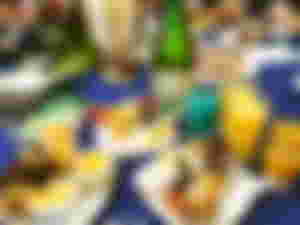 After the team building, I was able to start attending conferences. The first conference I attended was held in our university. We were the host. It somehow became a must that after the three or four-day conference, the remaining days must be to tour the guests around the area.
The second conference I attended was in Butuan City. The university host was extravagant and generous enough in terms of food and venue. It was the time when there was a question and answer portion, and I won a shirt!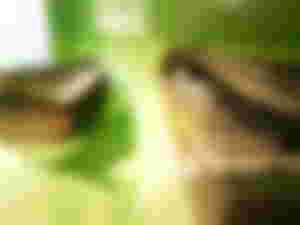 It was a five-day-long conference, but on the 4th day, we had a city tour. Butuan City has a rich history that started before the colonial period. With that, we visited different museums and their historical places.
One of the highlights of this conference was I got to meet the supervisor of my supervisor from UP Diliman. She was like, "Where are Sim's angels? I want to meet them.". Haha. (There's a story behind it, but I'll just keep my mouth shut up. Hihi) I still call her Ma'am, even though we're good friends now.
On the last day of the conference, we traveled for almost three hours to arrive in Britannia, Surigao del Sur for an island hopping. I got wasted (after how many years, haha) on our last night in Butuan City, where I slept at 2 AM and departure time was 4:00 AM. (Giggling while writing and remembering those moments!) I slept in the whole travel, and I didn't throw up in the van. Thank goodness!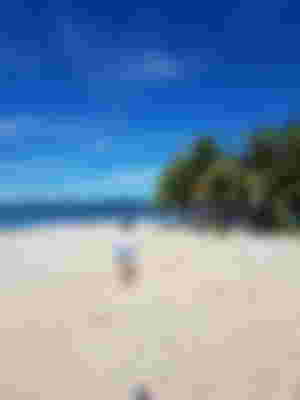 Britannia Group of Islands
Our first activity was island hopping in the Britannia Group of Islands, which has 24 islets that vary in shapes and sizes. The islets and islands are situated and scattered around Lianga Bay facing the Pacific Ocean. However, we only visited four islands.
Enchanted River
After the island hopping, we had our lunch in an Eat-All-You-Can Restaurant. Then we headed to Hinatuan Enchanted River. Travel time lasted for more than an hour. Unfortunately, we didn't get to see the fish feeding because it took us a long while to say goodbye to the delicious food served in the restaurant. But, we were lucky enough to enjoy swimming in the river. Because a few months later, the management restricted swimming in that certain area.
Tinuy-an Falls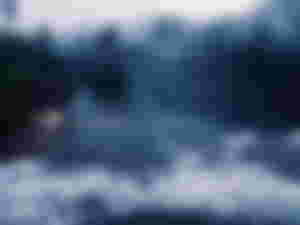 From the Hinatuan Enchanted River, we traveled for another hour to reach the last destination of the day - the Tinuy-an Falls. It is dubbed the Little Niagra Falls in the Philippines. At that time around, I was exhausted and couldn't force myself to ride in the bamboo raft and have a water massage by the falls.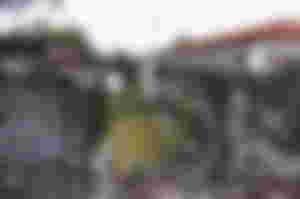 I've been to Zamboanga City since I was a kiddo. I even went to Basilan, Sulu, and Tawi-Tawi. But the memories I have there are not that vivid. So I was delighted that the next conference host where I get to attend was Ateneo de Zamboanga. Again, it was a 5-day long conference with a city tour and island hopping.
In the city, we went to some of the must-visit places:
Fort Pilar

ZSCMST Bird Sanctuary

Paseo del Mar

Canelar Barter Trade Center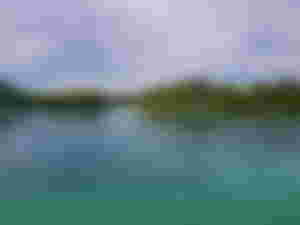 Also, we were supposed to visit three islands: Great Santa Cruz Island, Little Santa Cruz Island, and Malamawi Island (Basilan). Unfortunately, our team decided not to go to Malamawi Island.
On the brighter side, I enjoyed my whole day on the two islands. We stayed in the Pink Beach of Great Santa Cruz Island and then had a friendly encounter with the stingless jellyfish of Little Santa Cruz Island. Also, a picture with the famous vinta is a must-have when visiting the Zamboanga Peninsula.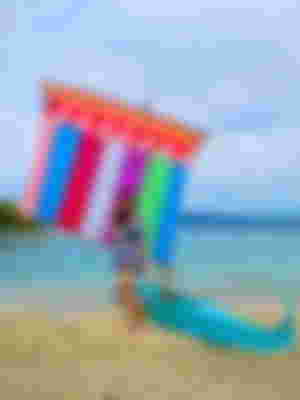 ---
All these travels happened in one year. Indeed, my first job is the most memorable job I've had so far. Who would've thought I get to travel all these places for free?
If given a chance that I could get to work on a research project again with my previous colleague, then I would definitely apply again. But the majority move forward and have a different career path already.
Fun fact: One of the supervisors told me that no one should remain skinny after a few months of working. And true enough, I gained weight. Haha.
Soon, I'll write these travels one by one.
---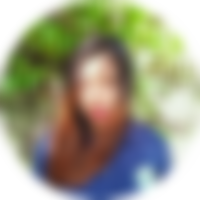 Connect with me: Noise • Steemit •  Hive • Blurt • Goodreads • Twitter • Instagram