Where's @Pachuchay?

I was always wondering everytime I visit read.cash. I may not be able to write articles but as I always say, I silently read articles of my co-writers. Today, I thought of tagging people here, just to know how they are going. Some sort of a roll call of writers, especially those whom I follow and exchange comments with.
There's too many of you guys, you can just comment down if you still remember me since I was away for a very long time. Even in noise.cash I got detached since my device cannot open the site for an unknown reason. It shows "404 not foud" what does that mean, by the way?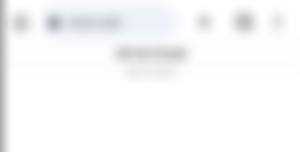 Or is this site still up and running upto now?
Going back, I have always wondered where sis @Pachuchayat. She's always been assiduous in reading my articles. She was infact the one who introduced me to Hive in which until now, I still couldn't figure out how to improve my profile and articles there. Lol! Yung hindi ko nga masyado namementain dito sa read.cash paano pa kaya sa Hive na parang pang level up ang datingan .
Anyway, aside from sis @Jeanethwho also never failed to comment down on my articles, @Pachuchayi would say is one avid reader of mine, especially those romantic and mystery stories I post in here. That's why she encouraged me to join Hive because according to her, my articles "deserved better". Bagay daw dun ang articles ko, and it could get more readers there. She is a very good writer as well. I like her "pakilig" , cheerful and mostly funny lines in her stories.
It's quite weird that I haven't seen her posts here in read.cash. Haven't read a single comment from her. I tried to visit her profile and she has no recent posts. I tried to look in hive, also nothing.
I knew she's battling from a rare condition. I couldn't remember what that kind of illness she had but she's been talking about it. I even sent her a little amount of help in Gcash, silently. I didn't tell her I sent her something but I'm happy that small amount became a huge help to her while she was in a bad condition. I knew she survived the life threatening situation when she posted in noise.cash that she was okay and already home. I felt relieved. After that time, she introduced me to Hive. Then, I went out of the web again. Now that I am here, I'm trying to find her or even get an update of how she was doing.
But....
When I searched for her name, I've seen posts that she already passed away. I read @Jeaneth article and there I confirmed that she was really gone. I really couldn't believe I've lost a good friend here in read.cash. It's just too sad to know this news. I know I'm too late for this but can someone give me a link of a detailed article of when and what was her last moments, of what really happened?
I'm sorry for asking but I just want to know what happened to her. Actually teary eyed while typing this because I knew her struggles as a mom. She was worried about her daughter kasi bata pa ang anak niya, and she's also too young to leave this world. But God has given her her time on earth. Hanggang doon na lang talaga.. My condolences to the family.