Love makes me speechless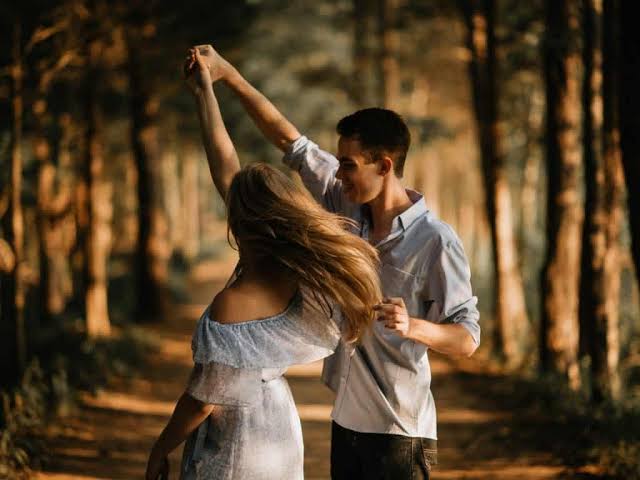 Michael Jackson, one of the greatest Pop singer worldwide sang a song with a lyrics that "when he is with her, he becomes speechless". I thought that it was a joke until I felt like that.
A local and popular saying that "love makes one foolish" was just a meaningless words until I met her and started to act like a "fool". Saying and doing things that I normally will not do, just to make her feel very happy. To my greatest surprise, I noticed same in her, trying very hard to please me too.
Can this be real love? If it's not, what then can you call this "strong feeling" of mine towards her? True love is based on selfless sacrifices and wholehearted appreciation. I appreciate every about her in words and deeds but find it harder to let her know whenever I'm with her but her body language tell me that she acknowledged my speechless efforts.
True love is not blind because I clearly observes her but I chose to ignore the bad sides. She is not as beautiful like a girl that passing by but she is special to me. She is chubby and well endowed exactly how I want my woman to be. She is dark in complexion, Yes! She is black. I still love her skin color unlike what majority of people strives hard to bleach and others entangled with fair and bleached ladies here.
Moreover, She doesn't pretend and express herself respectfully. I appreciate it a lot after being with a lot of pretenders, enemies that posed as friends and materialistic individuals, who are "just" selfish. She is free from that and tell me everything about her, which I appreciate and reciprocated mutually.
Nevertheless, she is obedient to God and fears him too. With this unique quality, every other good characters will emanates. Although nobody is perfect, but being obedient to God will afford her a great opportunity to continue learning about him and applying the lessons in her life, which makes her special. Great minds attracts, so being a good Christian too makes me appreciate her nature the more.
However, I found words to let her know whenever I'm with her. I don't really know how to ask of her welfare without being sagaciously. Will she continue to appreciate my simple words and knows that it takes great efforts from me? I wants her and I will continue to be vocal in letting her know.