Burkina Faso's Coup and Lessons learnt?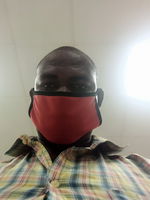 The peace in a Nation can be challenged. The ability of the government to quell those challenges proves that they are really in charge. Government officials when elected are vested with all the power in the country to protect lives, ensure stabilities and encourage economic prosperity. Government maintain the peace in the country internally and externally with the power of order. These power of order are enforcement agencies like the Police, Army etc. Back to what we wanted to discuss; Burkina Faso's Coup. Do the people really wanted it? Yes! Majority of the locals congratulate the Army for maintaining the internal peace, taking over the "power that be" and stabilizing the nation.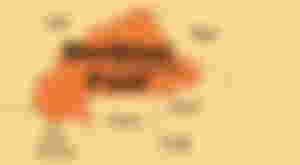 Since 2015, the country have suffered many crisis. Many have been killed and millions of people displaced. These crisis are caused by jihadists that is targeting governmental agencies and social institutions. Teachers, bankers, police and even armed forces are targeted and killed. Creating a disunity and conflict laden situations. People are not happy at this.
Corruption, nepotism and other evil vices are the order among the government. The armed forces and other agencies are improperly funded. These events inspired public demonstration and protest across the nation. The government responded with bans on public gathering and protests but people rebels against it due to the insincere and "powerless" situations among the enforcement agencies and the government of President Roch Kabore.
A successful Coup was plotted and executed by newly promoted head of Armed forces of the third military region, Lit-col Paul Henri Sandaogo take control of the military barracks and camp. He and his loyalists forced the President and governmental officials to a halt and people praised him. He had declared the leader of the Nation as they are finding solutions to their national crisis. Protests and demonstrations have disbanded. Constitutions have been restored under a new leader and his loyalists.
The rumor of this coup was heard in the late 2021 with some arrests made but the coup later went on to be successful because people are really tired of their government and his rule. People does not trust their democratic leaders because of their corruption, laxity and nepotism. This distrust affects the administration structures and social institutions although they are doing their best. The election results was allegedly doctored and can't be seen to be true. If it can't be true mandate as alleged, how can it produces "leaders" that people can be trusted?
Political crisis is not good for any nation. Great administration begets good governance and development. Governmental and enforcement agencies should be properly funded and equipped to maintain territorial integrity internally and externally.
Corruption, laxity and nepotism should not be found among the leaders and anyone found culpable should be publicly prosecuted to serve as a examples to others and good social virtues should be encouraged. National resources should be used effectively to develop the nation and not for personal, tribal and regional gains.
Africans should learn how to develop their nations and not what the government will do for them! Africa first!