A Wedding that I attended.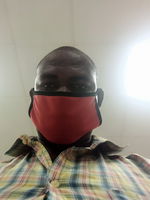 Hello everyone, it's being long but I'm healthy. I was distracted by other things especially my micro- blogging on Noise.cash with my account @kaluorjisamuel . Also, I'm very depressed and discouraged because of my activities here, have not earn or attract a supporters. It's very depressing but I'm encouraged to keep publishing. Lolz.
Yesterday, Sunday 20/02/2022 was a day to remember. I attended a wedding ceremony which was very blissful and enjoying. There are several factors that contributes to this my assumptions. Let's take them one by one.
Firstly, I was not personally invited by the celebrants or even I don't have personal relationship with anyone of them but I graced their occasion. Unlike me, I have not attended all of events that I was invited, not that I'm not social or don't like ceremonies but I virtually don't have time for such. My shop needs my attention always. I deals on groceries, my customers depends solely on me for their essentials. A day off, will unbalanced them a lot. As my civil responsibility, I always get them stocks and ready to give them whatever they want. I attended this wedding event, based solely on the hearsays. I heard from my neighbors, who were presents too that the guy is a good guy. He used to passed along and greet us all. He is very humble and kind. That will only be truth because his immediate senior brother always visits us and chat along with us. I then concluded that I will grace that occasion to return good to the deserving ones.
Secondly, I did not know the venue, how can one being at event that he does not know it's venue? Who does that? Only me Lol😁. I asked questions of the venue and ensure that I go with my neighbor. He was so kind and generous. He was my gistmate at the event. We dances together. Happy events like this, one have to shake his body. I did just that. Within that minutes, I was very happy and forget some of my worries too.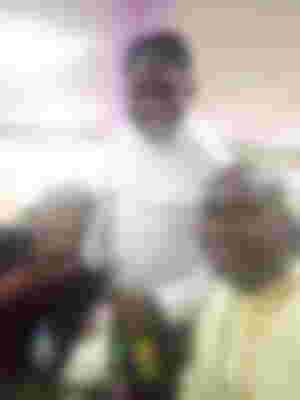 Thirdly, I have not been at event for so long now. Apart from my busy schedule which I said earlier, Events like this scares me a lot and keep reminding me of my singleness. Although there are blessings of singlehood, but being alone even as I'm typing this is also depressing. Happy events should be attended as couples. We will book for a night at one of the lounge there and enjoy ourselves. I really need a partner to enjoy that kind of life too.
Fourthly, my wears are outdated. Because of not attending events for so long now, I have not be able to update my wears on my wardrobe. Going to events now is a challenge because I have only few clothes now to choose from. I know that I will work on it which I will do very soon. Being at this event reminds me of that too.

Although there are many challenges like the ones above, I still attend that happy occasion and enjoy myself. I can afford anything that they provided to care for me but such events don't comes easily this days.
I will win over all odds and attends such events over and over again. Good people deserves every good gifts and my presence in respective of our social attachment.