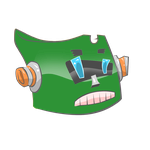 In
communities
:
Music Blockchain

(ce78)
,
Ambient Experimental Music

(a05c)
,
Music [General]

(d6b6)
,
Any post accepted

(5c1d)
,
Crypto and Tech

(c20c)
,
Music/Art/Culture/Culinary art inside cryptonian b...

(ff23)
,
Electronic Music - General

(0dc0)
,
Cryptocurrency

(cf88)
,
Free wall post anything you want

(97ec)
,
Cryptocurrency for beginners

(a74f)
,
Music

(10cc)
As you read relax and enjoy this music!
Blockchain is the technology that sits behind a new kind of database called a distributed ledger. It gives us a much more secure way to store and manage data. Data is shared across a network, and everyone in the network has their own identical copy of it. If anyone changes the data, it shows up in all the copies within minutes, or even seconds. That makes it more difficult to attack a blockchain database than a single one, where the data is all in one place. It's also harder to tamper with the data, because the members of the blockchain network will immediately spot a change to one part of the database.
Blockchain has the potential to save the music industry billions by revolutionising the rights and royalties process, ensuring artists, writers, publishers and everyone in the music industry value chain is paid appropriately.
The financial services industry has been quick to see and implement the benefits of blockchain, coming together to develop a standard approach across the Global Financial Services sector through the platform Corda. The Insurance industry has also launched B3i, the Blockchain Insurance Industry Initiative, which has reduced payment and settlement times from weeks to days.
Embracing blockchain across the music industry would simplify the management of rights and royalties with a single version of the truth, regardless of territory and rights ownership specifics - ensuring everyone is paid the right amount in a more timely fashion.  This could potentially save the industry billions in lost revenues, delayed payments and legal costs.  But in order for this to happen, the industry needs to come together determine a standard practice and trust in each other and the technology.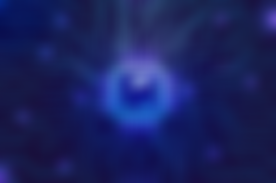 We recognise the stakes are high in completely devolving transactions. This would require a leap of faith that may be too far for the music industry. Without the loss of the intrinsic benefits that blockchain offers, we are placing trust and transparency front and centre by offering a means to monitor transactions and establish trust by independently validating transactions. This will allow a company to monitor, view and test transactions in near real time. So trust is not merely established, but assured.
Don't forget to subscribe!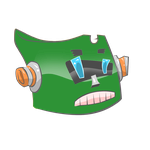 In
communities
:
Music Blockchain

(ce78)
,
Ambient Experimental Music

(a05c)
,
Music [General]

(d6b6)
,
Any post accepted

(5c1d)
,
Crypto and Tech

(c20c)
,
Music/Art/Culture/Culinary art inside cryptonian b...

(ff23)
,
Electronic Music - General

(0dc0)
,
Cryptocurrency

(cf88)
,
Free wall post anything you want

(97ec)
,
Cryptocurrency for beginners

(a74f)
,
Music

(10cc)