The Importance Of A Writers Style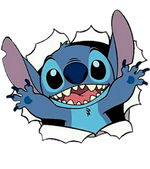 I recently realized that there are so many different writing styles when it comes to novels in particular. For example when we look at Andre Aciman's Call My by Your Name and Jady Nelson's I'll give you the sun, both writers use a first person point of view to tell their story and it flows in almost a poetic manner.
For a new reader you could read these books and think to yourself how did they come up with this it's amazing, other times some people cannot get over the first chapter simply because of how it's written.
I never realized how important a writing style is until I dove nose first into pages and pages of research and articles. It's actually part of the reason as to why I haven't been able write so much. As you may know by now I love reading and I also love writing so when I found out the importance of having a writing style I was stunned and demoralized but not for long.
As a writer my main goal is to find a way to make my writing stand out from the crowd and create a story that people would simply love and enjoy and would stand the test of time.
Every writer wants to be the Jane Austin or Charles Dickens of their time but very few actually get to be that, actually very few people in history do and even them majority of people don't know who Jane Austin or Charles dickens are.
Back to my point. Writing styles are different, no writer writes the same. This means that no matter what you write you'll always be unique but you'll still be ordinary.
I realized that a writer's style s like a signature of some sort, everyone has one and everyone else is different from the rest but only few have value.
A celebrity's signature is better than a ordinary persons signature because its value is directly linked to the celebrities fame. As a writer you need to develop this.  That if or when you begin to write readers know what to expect with your writing.
I hate reading books that are too wordy and you have to have a dictionary or google every single detail just to understand it. I also hate simple stories that just spend the whole time speaking so simply that the characters don't stand out as much as you want them too.
You will find however, people who love reading simple and people who love reading difficult things. There's always something for everyone and as a writer you need to find the perfect balance that appeals to your readers.
Now let me tell you why I was so demoralized. I realized that I have too many varying styles. I am aware that writing style does change and vary depending on genre and sometimes the Point of View you wish to write about but mine was all over the place.
There's a particular Short story I'm very proud of that I wrote called Hearts Meet at the Willow Tree, to me it's a masterpiece and I hope one day it can evolve into a detailed and lovely fantasy romance novel of a Prince and a Flower Fairy but that's beside the point.
This short story that I love so dearly and I know word to word is absolute garbage because I realized it makes no sense from a reader's perspective. I haven't explained how the prince looks like or even explained the motive behind some of the things going on. Not only that but I have also written so many contradicting things that it drowns the whole narrative.
I also learnt that practicing to write like your favorite authors our consuming a specific genre that you want to write about helps a lot. If you read Romance a lot and you read the really good ones. You can take an idea from book A and write it like book G and use book R to evolve your plot.
So my next option right now is to write and read mostly my genre and keep track of everything. There's so much I don't know about writing and I'll find a way to consume as much information as a possibly can to get to where I want to be, and that is to be with one of the greats although it will take a while.