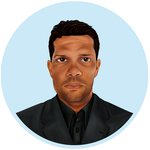 It is not about making as many posts as possible in the shortest time possible. Here we would be faced with the quality vs. quantity dilemma.
Of course, it is fine to move at the pace that each of us decides or at the speed that we feel comfortable with. As long as we share all this knowledge and put it into practice.
Again, we must highlight the main tool that we should promote at our communities: the exchange of comments.
---
A valuable comment would allow us in the best of cases, to complement the publication of our colleagues.
When we read and pay attention to the content, opinions, or observations will always arise that we can share, seeking personal and collective growth.
Focusing on newbie users allows us to help those who need it most. We must not forget that we were all newbies at some point and perhaps we did not have that helping hand that could clarify doubts and gives the best advice.
That's what community is all about: we must create, promote, and maintain that collective feeling of growth and mutual support.
Furthermore, when we help others, we are also reinforcing our own knowledge.
---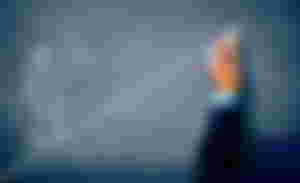 Things You can do to promote collective growth:
Make many valuable comments and answer all the questions that are generated or that we receive in your posts.

Generate contributions of value: In our articles we can share our personal and professional experiences, recommending what in our opinion should be done when we work with new technologies.

The introduction of the use of traditional social networks such as Twitter for example. This allows us to promote our work, and even our own community through other creative formats and reaching another audience, potential users.

Create and promote common projects by opening up collective participation. Great little contests and initiatives that encourage other members to present their ideas.

Hold meet-ups, live sessions, and even serve as mentors to others through the use of the broadcast channels of our Discord server or your personal servers, Zoom, or Telegram sessions.
Giving talks, seminars, and courses in live sessions is a great way to enhance the scope and scalability of our projects.

Let's mention our Contacts.

We all know what it means to mention someone on Steemit.
Yes, what we do when we put the at sign "@" followed by the username of our contacts or the person we want to be interested in.

That mention may go unnoticed by us or perhaps we take it as a little relevant fact. Perhaps this is only important to us when we want to alert another person to pay attention to our ideas.

A person's name is, for that person, the sweetest and most important sound or word this person can hear in any language. A name is the identity of a person and makes that person unique among others.
---
All of this leads us to ask ourselves an important question:
How can we become Top Users within our community?
This could be reflected in our user reputation, it is true, but it is not only about that.
When we see a user with a reputation over 70, we could assume that he is a person with great experience, thousands of posts, and comments. But that is not all.
It's about answering questions, participating in forums and conversations, creating tutorials, helping newbies, and of course the most important thing:
Have and project a positive attitude, generate good vibes, and spread it to others.
When a Top user faces a challenge, she cannot "throw away the towel" in the face of adversity, on the contrary, she must look for a solution, and once she finds it, she must share that experience with others, share that knowledge.
All of this will consolidate our individual and collective success.
---
@juanmolina
---