Questions Game: Part 2
This is the continuation of my previous article on the set of questions. I'm unable to respond to some comments on my most recent post because we went out to dinner. What a perfect night as we enjoyed the view of where we went, especially me. If I get up early tomorrow, I'll post it in my next blog. Let us start by answering a few questions again.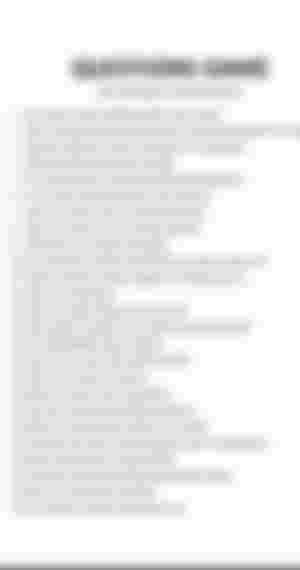 If you could jump into a pool full of something, what would it be?
Full of foams or pillows. I'll jump in the soft one instead of the water or something solid. I'm not going into the water because I don't know how to swim and there's a chance I'll drown if I do. And, of course, I'll be dead if I fall into a pool full of anything hard. We sometimes pause before answering this question. When I read it, my mind is very gold digger because I will be choosing the money, but I have the second thought that the question is just jump into the pool not jump into the pool and whatever you choose is what you will get. Haha. I am super mukhang pera talaga.
If you could be any fictional character, who would it be?
I'm not sure whether I should choose a fictional character from wattpad, kdrama, or Hollywood movies. Haha. It's difficult to choose when you enjoy fictional stories. This time, kdrama triumphs. Yoon Sae Bom is a fictional character from a Korean drama series who I aspire to be. She was the leading lady in the Happiness series. It was a good drama, and Yoon Sae Bom's character is strong but still in control of her actions, despite the fact that the other characters in the series are horrible people. I admire her ability to persevere in the face of adversity and never give up, even when the odds are stacked against her. When the opportunity arises, I hope to emulate her.
Have you ever had a crush on an animated character?
I apologize to any anime or animated movie fans out there, but I don't prefer to watch such films, so I don't have a crush on any of them. It wasn't that it wasn't enjoyable to watch, but it could be because I'm not yet into anime or anything of the sort. These days, I'm still stuck on Korean and American dramas.

Still, I am prepared for the day when I will find myself addicted to watching anime series and having crushes on any of them. But for the time being, my answer is no; I have no crushes on any of them.
What is the worst lie you have ever told to your parents?
Let me recall the last time I lied that worst was when I was still in high school. Haha. When I get to senior high school, I believe I haven't lied to them even once because I know that if I do, they won't notice, but God is watching. However, I still lie from time to time, but not for trivial reasons or simply because I want to. Just a friendly reminder to all of you that you should never lie in simple situations. Before you lie, contemplate when you lie and when you do not. For example, if they ask you if you've finished eating yet and you lie to them that you have but the truth is that you haven't, consider whether that is worth the sin that will be added to your list of sins. I'm not sure if I'll be able to discuss you in detail.

Back to the question, the worst lie I ever told my parents or mother was that I would be doing schoolwork at a classmate's house and that I needed to finish them when I could sleep at their house. However, it was a lie because we didn't have schoolwork at the time and my classmate's birthday was approaching, so there would be food and a sleepover at their house. Do not imitate my actions because they were not good. Haha.
Thank you for your time. After I publish this, I'll go to bed. It is already 4 a.m., and I am going to sleep. Everyone, have a blessed day!
Lead image from Pinterest.
Publishing Date: June 17, 2022