Our Trip To Tagaytay
It is absurd to claim that we went to Tagaytay for dinner, but it is true. Haha. We intended to sleep there, but we couldn't find a place to stay for just one night, so we returned home that night as well. Allow me to tell you about my first trip to Tagaytay.
Tagaytay is not far from Manila, or is it still in the city? Please notify me. Lol. My uncle recently purchased a new van, and they want to travel as a group so that they can test it. They decided to go to Tagaytay so that we could try their delicacy, the Bulalo. One reason they chose that location is that we will provide transportation for the person who tested the vehicle to their home. They needed a second opinion before purchasing the van, and so far, that person has told my uncle that it is in good condition.
It took us nearly 3 hours to get there; we are from Cubao, and that person's place is on Imus Cavite. We expected heavy traffic because it is 5 p.m., which is usually the time when employees go home, so there are many vehicles, either buses or cars. My cousin began driving around 5 p.m., and we arrived at his house around 8 p.m. We were already starving at the time, but we needed to get to Tagaytay. We might take another hour and a half to get to Tagaytay.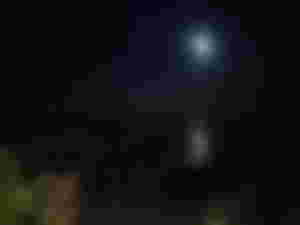 I was fascinated by how the moon's light reflected in the river beside where we were sitting. My cousin's girlfriend advised us to go there while it is still daylight so that we can see the view more clearly. I took this photo while our food was still on its way to our table.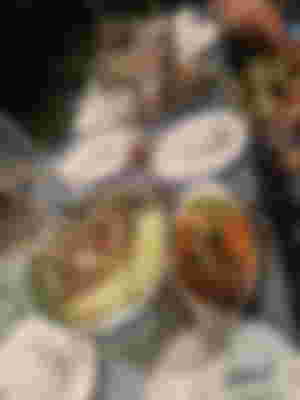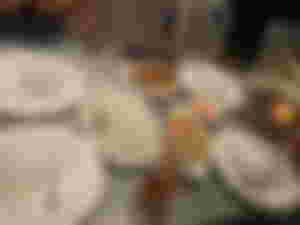 We have two tables because we cannot fit all eight of us on one table. They ordered the promo bundle, which included two large bowls of Bulalo with unlimited soup and five other dishes, including kare kare, fried tawilis, kinalaw na isda, chopsuey, and sisig. It also includes one plate of rice, but we ordered another one as well as drinks and water.
The Bulalo is delicious and well worth the hype. I'd never had such a delectable Bulalo before. I'm not sure what they put in the soup, but we all fall in love with it. I also like the Kare Kare because it is filled up with meats that are tender and savory. I didn't like much the Kinilaw na Isda because it was overly sour, and I preferred my sister's kinilaw. We are so full, but we still enjoy the Bulalo soup. We request another two bowls of their soup, which is fortunately unlimited.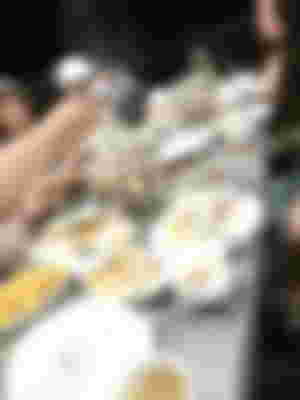 It's the post-meal session. Haha. Everyone has finished their meals but still has food. The sisig, bulalo meat, and kare kare are the first dishes to run out. We asked the waitress to put the leftover foods in the container so we could eat them the next morning at home. After we paid, we went outside and they took pictures of our aunt and uncle to remember the place.
I'll tell you about the rest of our trip to Tagaytay later because I have so many to tell you. Haha. But for now, I just want to tell you that it was my first time going somewhere and just road tripping. In God's will, I hope to visit another destination soon.
Lead image from Canva and other photos were taken from my phone.
Thank you my dear sponsors.
Publishing Date: June 18, 2022