After so many years without seeing a beach. Now I can finally declare that I enjoyed my trip and felt the summer. In fact, we were astonished to choose Sual as our destination since it was too far away, and we assumed we wouldn't be able to enjoy or fulfill ourselves because we would be driving more than swimming due to the distance. We had intended to go to Labrador instead because it is so close to our province, but they insisted again Sual, Pangasinan assuring us that we would have a better time there than in Labrador.

We booked a truck because we have a lot of stuff. We took raw foods, as well as other equipment and utensils, and opted to cook on the beach rather than in the home. It's also a good way to bond by cooking together. We took a stove, gas, and charcoal to cook the bangus and other grilled fish that we purchased at the market before travelling to Sual. We got at our location about 10 a.m. after the driver started the motor around 8 a.m. We drove for two hours, which was a little long for me, but the scenery was worth it. Others had motorbikes and cars, so they get in theirs, while others without vehicles and all leased a truck for us. If I'm not incorrect, the price was 3500.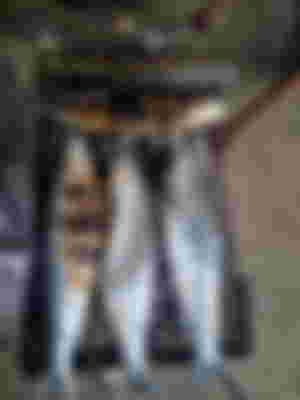 My brother and another cousin will be cooking the bangus and other fish. They are grilling while drinking alcohol and enjoying the view of the beach. The others are in charge of preparing the adobo, tahong, chicken, pork, fish such as tuna, sinigang na bangus, and other dishes that we may prepare from the raw foods that were provided. We have tomatoes as well, but we forgot to bring itlog maalat. Haha. I didn't take a picture of our food since they ate it right away because they were already hungry. Others did not taste the other foods since others ate without considering others.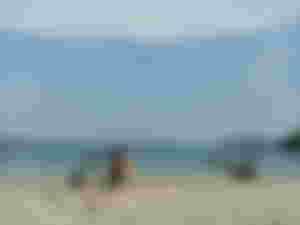 I was in our cottages when I took this photo; our cottages are right on the beach. We booked two cottages outside and two more for our stay. They only offer per night, so even though we would not stay there, my aunt rented a cabin or room for one night for 5,000. It is pricey, but the room is really clean and pleasant. I wish I could call it home. Haha. I was joking with them that it is ideal for a honeymoon because of the atmosphere and the air conditioning. It's a great room.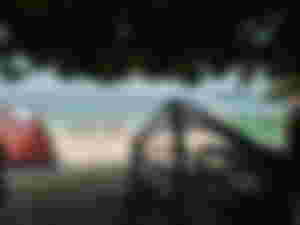 This is what I was referring about earlier. It is only a few meters from the beach tables that we had. However, because it was a room and not just a table and chair, the room we rented was a little further away. When I see this in person, I feel as if I'm dreaming. For instance, I didn't think I'd be able to go to Sual since it's too far away and it's difficult to get a car to rent, and if it does, it's expensive. Some tourists have pitched a tent near the shore, and they may spend the night there.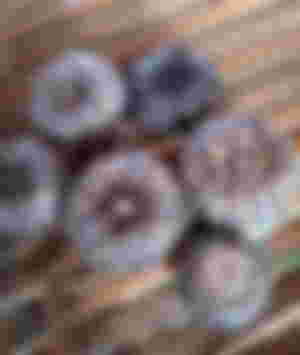 My cousin purchased sea orchins at Talipapa. They weren't as huge as I've seen in videos on the internet, but they tasted good. It has the taste of fresh Talaba or oyster. Some of them didn't taste it, but I did. I opened maybe three pieces and they were all fresh and delicious; they are yellowish and need to be cleaned, and just the yellow portion is edible.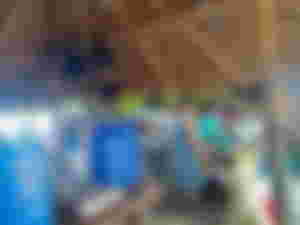 In this picture, everyone is busy. Others are swimming, some are singing in the videoke (the cottage we leased included a videoke), some are eating and drinking alcohol, while some are still cooking dishes. Everyone is doing their own thing that day, and everyone is probably having a good time. I believe we have more than 50 people. When they see us going on a trip, they join us even though they are not family members or relatives.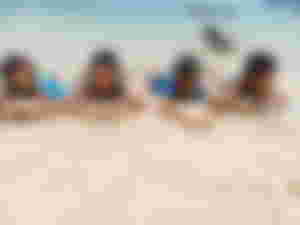 These are my nieces and nephews, and the third one is my cousin. They are having a good time swimming even if no one is watching them. Haha. They're urging me to check them out, and I simply told them that they should check out their daughter and son, not me, since this is one of the reasons I don't want to have kids, so I can enjoy my time every time we go on a vacation like this. Yes, I may be selfish when I perceive that they can assist themselves.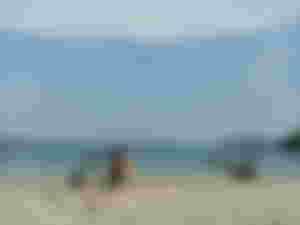 Before we go, one more photo was taken. They advised us to take a bath and change our clothes at 6 p.m. so we wouldn't be late for going home. They intended to leave at 7 p.m. so that we could be home at 9 p.m. and rest.
That concludes our journey to Sual. We had a great time there, and if I ever get the chance to go again, I would. The location is fantastic, and I much enjoyed our visit, even though it was only for a few hours rather than a night. If I had a lot of money, I would go there again and again. The scenery is lovely and picturesque. Thank you for taking the time to read this!
The lead image and the following photos are all mine, which I took with my phone.
Publishing Date: June 7, 2022