The golden light took me to a runaway place. part 1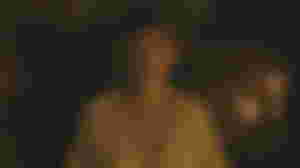 At night, when the whole world is asleep, the space beneath my door will glow a faint gold. And then, the smell of water and grass and plants would fill my room. This i know because the sound of glitters wake me up. It's as if a fairy emerged outside of my room, standing behind my door, dusting her dress off of fairy dust right there on the hallway.
Slowly, i will sit up on my bed, hold the blanket close to me as i watch the faintglow disappear, giving the darkness back its place. I will turn on the lamp beside me and that will replace the golden light from a while ago. It's not as beautiful, but it still gives me help to see.
And as careful as a cat, I will slide off my bed, tiptoe towards the door and peek at the dark hallway.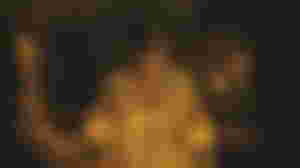 There are no fairies. But, the space beneath the door in front of my room, the abandoned nursery, is glowing from the inside. the same golden light that peeks in my room at night.
I approached it, pressed my ear on the door, and there is rustling heard inside. But it wasn't the disturbing kind of rustling, it's like a mother folding clothes, or opening curtains, or tuckng someone to bed.
I twisted the knob and expecting nothing to happen, but it unlocks, and the smell of the forest hit my face. My hair rustled, and my eyes fluttered shut. It's such a cool breeze.
That abandoned nursery, what i know is that it doesn't have anything inside but cobwebs and creeking wooden floors. But what welcomed me is the view of a huge opened box, glowing with a long strands of gold.
I crouched on the floor, picked up the other end of the golden rope coming out of the said box, and I examined it. It looks magical, it feels magical.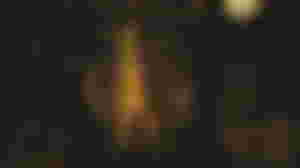 I had to let go of it in favor of letting my excitement take over me. There's a stool in front of the box, I stepped on it and peered inside, it's deep and dark and the golden rope just goes on and on downwards.
I am not sure If i am dreaming- because is this possible? But at the same time, it doesn't feel like a dream. Because I could smell earth and dew and trees. It is too real.
But if it is real, then I shouldn't even think of jumping in that box- But i want to. It's like, there's a voice calling me to jump in.
And so I did. Faling into darkness with just the faint glow of the rope with me.
I jumped but my feet landed on something soft, like moss or damp grass, instead of remaining suspended in air. And then my surroundings doesn't feel so wide anymore, it felt cramped. I outstretched my hands but my hands didn't touch the smooth surface of a box, instead I touched tree bark. I turned around and there's an opening, it shows a light blue sky full of stars and dark green leaves of vines and fireflies in the air. I stepped out, emerging from a tree…I wasn't dreaming. This seems too real. But where did the golden rope bring me?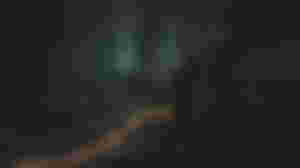 to be continued.
---
AUTHOR'S NOTE: The images used are screenshots from Taylor Swift's Willow. I used the clips as my prompt for this story : D
I hope that you enjoyed reading this!
---