Fashion Photography, Portfolio Creation, Lookbooks & Headshots, at Simulacra Studio, London SW9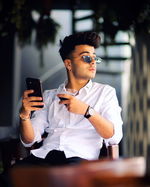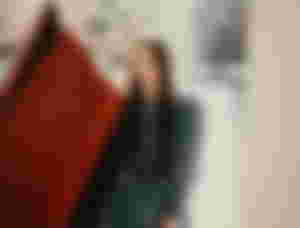 Simulacra Studio London are a sizable studio for hire for fashion photography, video, look book creation, model portfolio and more.

The studio and, if you need him the in house photographer www.francoisboutemy.com are becoming well known for high photographic standards, a well equipped, spacious environment, affordable rates and technical assistance.

The client list is ever growing with industry names such as Ralph Lauren, Jasper Conran using their fashion and product photography services and clients such as leather designer Una Burke, Vogue and Net A Porter using the studio.


Simulacra Studio is a complex of stylish photographic and video studios located in SW9, minutes from the famous and revamped Brixton Market.

Under their wing they have 4 studios ranging from 700-2000sq ft, 2 of which sit under the railway arches for the former Brixton East station and the others a few paces over the road situated in a refurbished Victorian furniture warehouse with stripped brick walls and unique features.

These neighbouring buildings each have vast uninterrupted space, high ceilings, period industrial features and a lot of quirky extras such as spiral staircase and antique clock face in one studio and a bar/lounge area with pool table in another.

Simulacra's hire rates are inclusive of basic equipment and the owners pride themselves on being flexible and accommodating enough to operate on the client's schedule, there's often the potential to open early or stay out of ours should the need arise and catering from a host of local outlets can be sourced and served.

Models and stylists love Simulacra Studio for it's deluxe make up room with Hollywood lighting, barber's chair and power shower with fluffy white robes, it's a little bit of star treatment and glamour.

Photographers love the large shooting areas, up to the minute equipment and the offer of extra kit on request, possible to courier in from their partner suppliers.

If you'd like a bespoke set or prop for your fashion shoot do speak to the team. Their makers and carpenters can source items or create them from scratch to your specification and there is a construction area on site dedicated to builds and making items for clients.
Zero width embed


There are also plans to expand the premises and take on another railway arch to create a designated product studio in 2016.

Out of hours Studio One is also a fully licensed event venue, boasting a killer cocktail menu, 250 guest capacity, soundsystem, staging, seating, lighting and sound engineers and more.

Regular event hire clients host birthday parties, club nights, theatre, wine tasting, cabaret, book and product launches showing the versatility that can be achieved with the right venue.

Despite any event, It's back to fashion photographic business from 10.00am sharp the next morning with change over cleaning teams coming in through the night - Simulacra Studio has known to operate 24/7.

If you'd like to hire the studio for a fashion shoot or host an event at Simulacra Studio please view the company website for details and don't hesitate to get in touch.

Simulacra Studio is a leading, impressive studio space in London offering space for fashion photography in London.