Cayenne Pepper Effective In Arthritis, Diabetes, And Other Diseases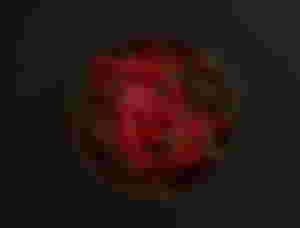 This long chili pepper is different from the small curly ones. It's not a type of chili, but it's big and sometimes the size and height of our fingers. Sometimes even bigger and taller than the type of land planted. It is a type of pepper that was previously cultivated in Central and South America during the time of Explorer Christopher Columbus and was brought to Spain and Europe during the early discovery journeys.
As soon as it became a focus on medicine, it was seen that this long spice proved to improve the circulation of our blood inside and outside of our heart, digest our food well and refresh our health, especially for people who are mature and weak joints, it is called cayenne from there in distant countries, it has a natural stimulant called capsaicin.
Therefore, herbalists use this cayenne for the following diseases: weak heart or poor blood circulation, indigestion or indigestion, gas or acidity in the breath, physical or mental exhaustion or weak health or mental fatigue, illness veins and joints, and less vitality in adults especially for arthritis and diabetes.
Preparation: pour half a teaspoon or a teaspoon of powdered cayenne into a cup of water, and stir for 10 minutes. Then mix a spoonful of the infusion into a glass of hot water and drink as needed from morning, noon and immediately to sleep. For children, only half a teaspoon is best mixed with 1 cup of hot water. For adults and adolescents aged 15 to 20 years, 1 teaspoon of powdered cayenne is the best preparation.
Meanwhile, the infusion to be mixed with 1 glass of hot water is both a spoonful for children and adults. On the other hand, the solution is a good bath for painful joints, arthritis, lameness, nerve pain, bleeding and also for aging. If the dosage or drinking of this solution is excessive, it can cause dizziness and vomiting, and is also good for stomach pain. So drinking should be limited, not excessive.
It is best to start with a small first dosage so that all the systems in our whole body get used to this drink that can cure the aforementioned diseases. This cayenne or long chili is often found in the capital mixed with first fish and other dishes that are most delicious when spicy.