Let's write my diary. Day 36. Panic attack.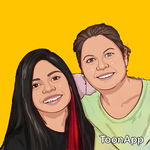 Hello dear friends. Today I want to talk to you about something that is happening to me and that scares me a lot and I would like you to tell me solutions to see if it does not happen again. I will listen to proposals with all my heart.
It turns out that it has been happening to me that since I get up I do it with a certain feeling of anger, frustration and even a little helplessness. My situation in my house is not very good in several aspects, including the economic one, of course.
It worries me because it's happening to me very often and yesterday it was almost a panic attack, all I need to do is start screaming and that's what I don't want to happen to me. I don't want to think that I would be going crazy.
I am one of those people who thinks a lot, throughout the day, even if I am on the computer writing. But I wasn't like that before, she was a very focused and quite calm woman.
As the years go by, one changes, but I think that many of these things can be controlled if they are seen and corrected in time.
I'm watching self-motivation videos every day, but you'll say they're not helping me at all. But I have asked myself that question and what I found is that it is helping me to get out everything that I have kept that has caused me harm.
Now, I understand that harmful feelings are arising in my body and that I have to get them out, but I don't know if I'm getting them out so they don't come back into my thoughts again. I want them to come out, but not to lodge in my head again.
I will listen very carefully to your comments to see what I can do to help me control this situation and thank you in advance for your good wishes.