Let's write my diary. Day 33. Catharsis.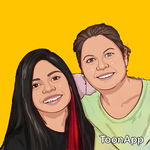 Hi friends. Today I am going to do a catharsis exercise and this means getting out all the feelings that disturb me to cleanse my soul and my mind a little.
For several months I have not been able to concentrate on writing and it is something that depresses me a lot because what I most want to do is be able to write. This situation makes me think that I don't have that creativity to write things like I thought.
And although in the deepest part of me, I know that if I have that talent, there are things that do not let it come out to express it. And I know because I am a person who thinks a lot.
I know that the thoughts are insecurity and anxiety, but I can't help it living in a country where you only think about problems. And although I don't watch the news to avoid all kinds of feelings and get sick of my nerves, some news and the insecurities of the other members of the family always arrive.
It would be nice not to listen to anyone else or for everyone to feel and do what I do, but that is very difficult to do. Everyone has their own concerns and concerns that, like me, say them out of trust and wanting to vent, and one has to listen to them.
I want to travel, keep busy doing something productive or take a useful course. That way I would have my mind occupied in other things and not in problems.
For a month I've been watching self-improvement and meditation videos, but sometimes that helps me and other times I feel like I'm sinking deeper into my anxiety.
I hope that today is a fruitful day in terms of writing and that my muse comes back to me so that I can write fluently every day.