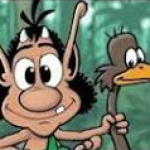 Following the launch of noise.cash just over a month ago the platform has grown strong in 50,000 user base while being still in its alpha phase. The platform developed by the same team behind read.cash delivers a micro blogging platform where users can engage with the content in similar ways to Twitter, along with tipping each other via Bitcoin Cash for the content they deem valuable.
The journey started on 24th December of 2020 with noise.cash rolling out the Alpha version of noise.cash and promoted it by advertising it on its read.cash platform, driving quite a substantial part of its user base to its second home.

At first the platform rolled out without many features we can already appreciate today including the ability to upload image files (obviously we needed memes asap), be notified about subscribers updates & when someone interacts with your content and even the ability to look up one's profile nor change your profile avatar and many other features slowly driving a better content discovery.

Nevertheless the platform in its first day of alpha version which has been frankly spoken about by its development team as "barely usable, but hopefully fun!" has definitely turned out to be fun and perhaps more usable than anticipated with that it only took 3.5 hours for first noise.cash users to produce 1,000 messages which looked to surprise the team slightly.

One of the key successes of the platform was definitely the integration of Bitcoin Cash to deliver the remarkable tipping mechanism from the very beginning and the fund Marc De Messel the legend of crypto has kindly set up for the platform to prosper and more importantly to drive the adoption of Bitcoin Cash around the world to new highs.

One of the uniqueness of this platform is simply how fast you can dive and own a cryptocurrency and perhaps a great way to invite friends to get familiar with it. Unlike other platforms I would've previously mentioned to my friends which promised to reward with quite a notable rewards upfront, there usually was too much of a hassle in terms of either having to go through KYC or having somewhat complicated registration or reward system to ultimately own the earned cryptocurrency.

Noise.cash offers a far more transparent and simplified onboarding and therefore user experience with no overly complicated built-in rewards system, rather a simple user interface which asks you to input your Bitcoin Cash public address and simply sends all the tips directly and almost in real-time to your wallet at a very low transaction cost.

It is worth noting that within first 32 hours of the platforms existence about a 1,000 of noise.cash users have performed 10,000 tips which resulted in the same amount of payments being performed on Bitcoin Cash chain.

A notable uptake with Bitcoin Cash Active addresses can be potentially correlated to the launch of noise.cash platform with the weekly Simple Moving Average (SMA) almost doubling within a matter of a month and notably staying high regardless of the recent downward price movement during the last three weeks of January 2021.

With that I would like to invite you to a platform which is still in Alpha phase, yet has great development team working on ensuring the platform stability remains as more users join and that the highly sought after features the community is requesting will be eventually delivered and towards the end of the article will leave a couple of great contributors worth following to gain exposure to a quality content on the platform which at times still looks a bit crowded with spammers and beggars.

It is worth noting spammers and beggars are not quite tolerated well on the platform, and that it really doesn't take that much to be appreciated by some on the platform when you write quality posts & comments even in your own language and I am sure will end up better for you in the long run especially when more & more content discovery features go live, besides the current rules of the platform are really simply laid out which I recommend you follow throughout the journey.

Worthy follows on noise.cash: