Rate Responsibly!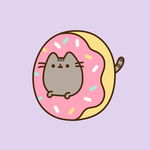 The market for online selling has already present before but it became more rampant during the heights of the pandemic until today. Online shopping gives convenience to people and aside from that, shoppers can compare prices from different shops and finally make their purchase when they are finally satisfied with the price or quality of the products that they are buying.
There are so many benefits with online shopping but we cannot deny that it is also associated with risk especially that we cannot see the physical product and we don't know what can happen with the sipping of our orders. And so, it is very common for us to look for reviews of the products that we are eyeing so that it can help us with our purchase. Personally, I am very much reliant with reviews before making any purchase.
Review's a great help both for the seller and shopper, especially if the rating are high since it can boost the reputation of the shop or the seller and it can help the shopper in deciding whether to checkout that product or not but most of the time, there are just reviews that aren't helpful at all because of people leaving unrelated reviews just for the sake of earning a few coins. This is very common specifically in Shopee and Lazada.
I usually look for reviews with attached photos but there are people who leaves photos of random things just because of the extra points when there is a photo attached and that's just not very helpful at all. To be honest, those reviews are annoying especially if you are seriously looking for a good review that can help you.
There are also reviews that are related but are not sincere, there are also those reviews that are unjustifiable like blaming the seller for a low quality of the product but when I checked, the product was so cheap so low quality should not be an issue.
There are also reviews that were made as soon as they received the product. Shoppers were so happy with their purchase after testing it and seeing that it works so they'll give a very high rating but after a few days, weeks or months, the product can be easily broken but there is no way for the shopper to take back his review and that I think can also give misinformation to other shoppers.
---
Anyway, the reason why I'm writing this one is for us, online shoppers, to be reminded to rate responsibly. As I have said, I am very much reliant to reviews and I know, somehow, that you are too so I encourage you that whenever you make a purchase online, you must leave a review too so that you can help the next buyer decide.
Below are the do's and don'ts for rating the products and giving a review:
Do not give nonsensical review for the sake of some extra points.

Do not attached unrelated photos on your review. If you weren't able to take photos of your purchase, then don't attached any photo at all. I am also discouraging the attachment of the screenshot of the same products you purchased. It's not necessary, we have already seen that. What we want is the actual product that you bought.

Do not give review right away after receiving the product and seeing that it works. Give it time, giving review is a no rush. Try it for a few days to see if everything works perfectly or if there are deficiencies with your order so that you can give an accurate review.

Manage your expectations. We cannot have a very high expectation for the products that are really cheap. For instance, you bought an earphones worth 35Php only and yet you expect it to have a good quality of audio as well as its mic and so when that expectation failed you, you blame it on the product. Of course, there is no original earphones worth like that and if the earphones works fine, like a fine audio, not so loud but you can still hear and a fine mic, that would be fine, I guess.
Before you add it to your cart and checking it out, always consider its affordability, quality and of course, check for reviews. You can also compare products from different shops so that you can look for the best find.
And lastly, a final tip on giving a review. -- See if the product matches its description and if it meets your expectation. You can also tell how satisfied you were with your purchase. You can describe its quality and remember to just be honest and true with your words.
---
One last thing, just a last minute realization...
Who says online shopping can help us save time? It's a big no, at least for me it's a no since it always took me like forever whenever I am comparing prices while looking for good reviews.
It's just like that when you don't want to go wrong with your purchase and so far, though it is time consuming, it has been very effective for me since I've been getting good purchase that are satisfactory.
---
Sponsors of immaryandmerry