"My Plans For The Holy Week!"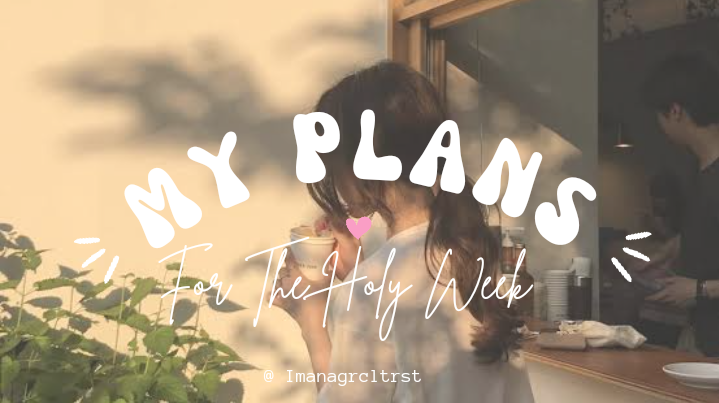 ARTICLE NO. 02 OF 2023 (APRIL 04, 2023)
" ... To meditate and reflect while continuous attending to other academic and non-academic responsibilities, thus, to make a living."
---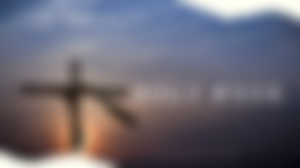 In the Philippines, we are used to celebrate Holy Week, also widely known as 'Semana Santa' or 'Mahal na Araw.' It is a highly significant religious event featuring Jesus Christ's life, passion, death and resurrection. Specifically, it covers seven days covering these following timeline:
Palm Sunday (Linggo ng Palaspas);

Holy Monday to Wednesday;

Maundy Thursday (Huwebes Santo);

Good Friday (Biyernes Santo);

Holy Saturday; and

Easter Sunday (Linggo ng Pagkabuhay).
Truthfully, our family doesn't regularly visit the church to attend masses. We do admit it! However, we still actively get in touch with Him in other means such as regularly praying to send our gratitude and ask for forgiveness, guidance and protection. Also, participating in important religious events like this.
---
As a part of an agricultural research project at the university, I am tasked to fasten up the workflow of my thesis. Upon the compliance, I will go to the laboratory tomorrow to do two (2) steps as part of the practice before the department defense and actual conduct of the study. These includes:
Seed preparation for culturing; and

Isolation of seeds of five (5) newly developed rice lines and varieties in Potato Dextrose Agar (PDA) media.
At the morning, I will be having an scheduled tutorial with my Grade 3 tutee. This 3-hours tutorial will start at 8:30AM onwards.
By the afternoon, I'll go back to the laboratory to observe the isolates that I'd be establishing tomorrow. It is essential to conduct a daily observation to monitor the growth of fungal colonies for a duration of 3-7 days.
After spending days at the laboratory while doing extremely draining tasks, I guess, I highly deserve some break. Before I visit the laboratory at the afternoon, I will spend the whole morning in pampering myself out.
" ... How to? None other than with the comfort of foods, bed & Wattpad."
Of course, Holy Week wouldn't be well-spent without us, attending the community mass. I'm also thinking of suggesting to have a simple lunch with our family and close relatives (Mama's older brother and younger sister). Any foods to be served will do as long as we can spend the meal altogether. Also, to be able to relax and bond along.
I'm craving for pancit malabon, maybe I can add it up in my budget. I deserve it after studying and working undeniably hard! Yes? Yes!
---
How about you? How would you spend the Holy Week? Will you go for a short travel? Do adventurous stuffs? Take a rest? Attend a family get-together? Whatever it may be, enjoy and make sure to practice the main objective of this season ...
"Meditate. Reflect. Remember Him and all his sacrifices for us, mortals."
Just like what the Reverend Father said on the mass of Palm Sunday ...
---
For more chitchats, feel free to reach me out via:
Or communicate with me in my socials:

---
LOVE LOTSSS!
Sponsors of imanagrcltrst