11.29.2022: "I'm No Longer A 1 BCH Hodler!"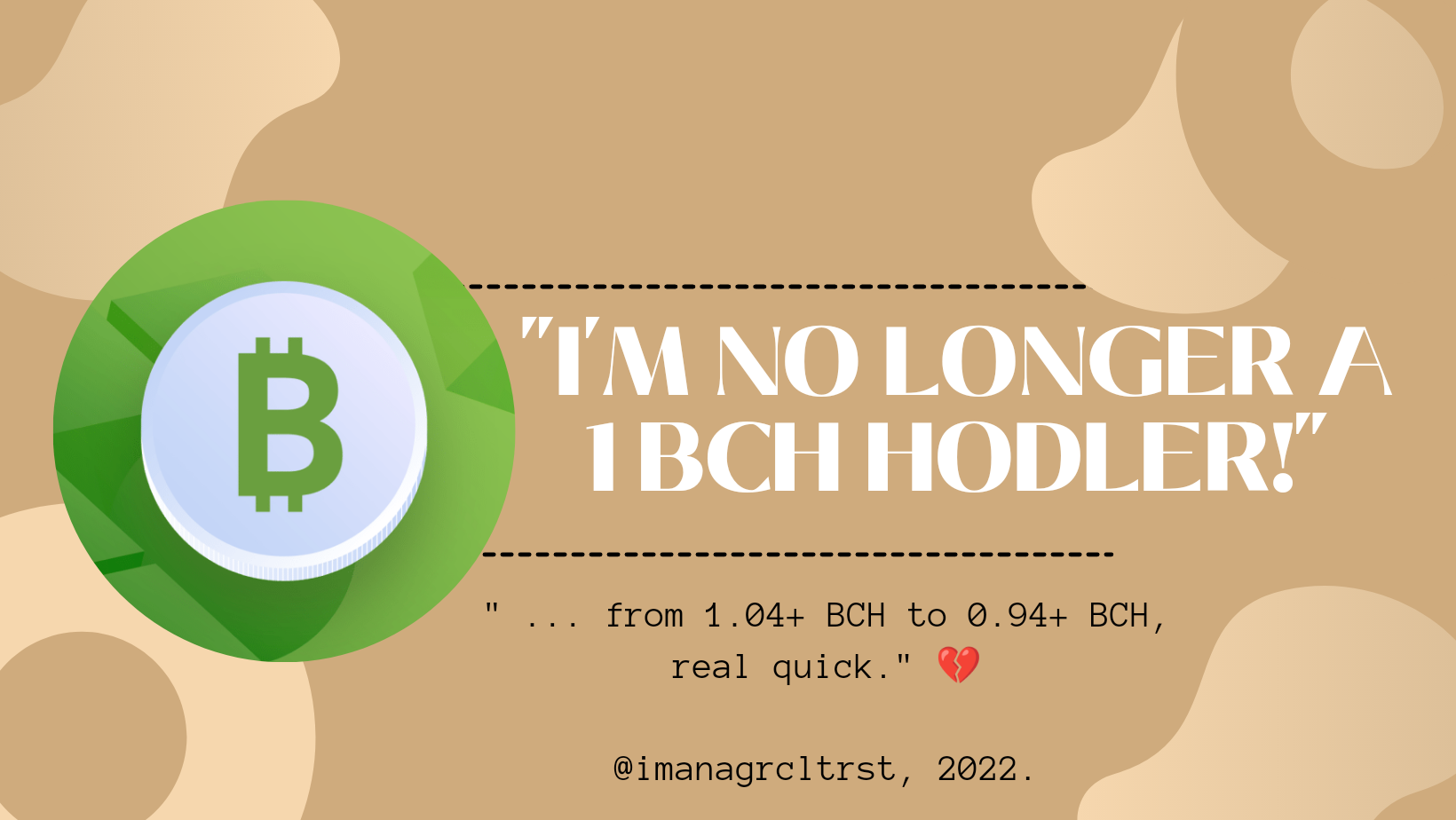 ARTICLE NO. 154 OF 2022
TITLE: <11.29.2022: "I'm No Longer A 1 BCH Hodler!">
DATE OF PUBLISHING: <NOVEMBER 30, 2022>
That is one of our many similarities. Nonetheless, we just differ on how me make every single dreams and goals turn into something real and tangible. Many do exert unending actions while a few stays inside their cocoons, waiting to reap each fruits without doing anything.
Making such thing happen isn't like how easy and fast we count numbers or sing the alphabet. No! It's not & will never be. However, it will become a bit easier when we focus on it & be determine enough to reach it all.
Just like what Aristotle had quoted ...
---
In real life, I have lots of dreams and goals. Some aren't that enormous, but most of it must be taken seriously. In crypto-verse, I got this certain goal which is ...
" ... and I got to successfully achieved it by November 07, 2022 when I hit my first ever 1 BCH."
Over the previous months, I am also able to hit 2 BCH and on the way to 3 BCH. Apparently, F2F classes were announced to resume around August to September. Therefore, the need for financial support intensifies. Our parents can't support my and my siblings' everyday allowances including other expenses while studying. In the end, I continuously finance my studies. In short, I provide my own daily allowance & pay up for other expenditures.
Unfortunately, that "every day life that requires money in most of the aspects" challenged me a lot. Just like what's happening in the previous weeks.
I ain't sure if I can still claim my supposedly cash incentives for being an Academic Scholar due to the conflicts in the budget. And, geez! I'm broke and problematic on where could I get the budget for my weekly allowance. In case you can't recall, I need money for this things:
Monday to Monday allowance;

Budget for printing of "thesis outline" & "plant disease diagnosis brochure"; and

Materials for the conduct of bio-assay.
Because my scholarship allowance isn't yet disbursed, I only have one remaining means for having that budget. It's none other than "my remaining BCH hodlings."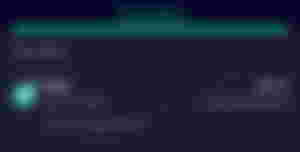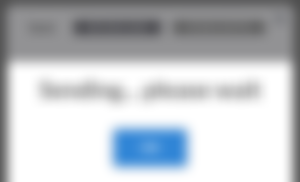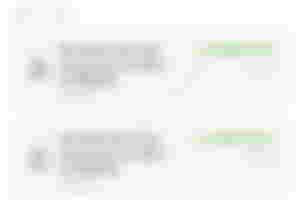 After I received it, I immediately clicked the "Convert" feature. At first, I only want to pinch that whole 0.06 BCH. Unfortunately, it was only equivalent to PhP 361.00 ($6.39) and won't cover up what I need to spend for.

Considering yesterday's BCH value, 0.1 BCH is equivalent to PhP 614.77. I guess, it'll be enough for my weekly expenditures. Hopefully, it will.
After several minutes, I successfully transferred it to my bank savings account & withdrawn it afterwards.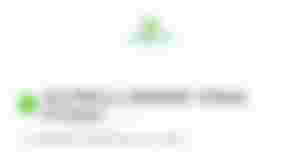 ---
Within that morning, I solved my own financial-related problem. But on the other hand, I ended up to no longer have that whole 1 BCH ...


It make me to have a heavy feeling within me. Imagine, I struggle a lot in order to have it but it fades in just a few clicks. Still, I pushed myself to accept it because in the first place, I'll benefit to it.
Thus, I will just exert more effort & time to gain it back. It's part of the process and I must accept it and embrace the journey. 🤎
---
For more chitchats, feel free to reach me out via:
Or communicate with me in my socials:
---
LOVE LOTSSS!
Sponsors of imanagrcltrst