Malaysia 2022 50th Anniversary of Kuala Lumpur as a City
1 year ago
(Last updated:

11 months ago

)
On 14 November 2022, Bank Negara Malaysia announces the issuance of commemorative coins in conjunction with the 50th Anniversary of Kuala Lumpur as a city (KL50).
The commemorative coins will be issued in two denominations:
1. Coloured Sterling Silver Commemorative Coin (proof)
The coin weighs 31 grams and is made of sterling silver with 92.5 purity. It has a face value of RM10 and will be sold at RM275 per piece. The mintage quantity is 1,000 pieces.
2. Nordic Gold Brilliant Uncirculated (B.U) Commemorative Coin
This coin weighs 8.5 grams and is made of copper and several other metals. It has a face value of RM1 and will be sold at RM16.50 per piece. The mintage quantity is 5,000 pieces.
These commemorative coins are also available for sale in a Set of 2. The set is priced at RM330. Each set comprises one coloured sterling silver proof coin and one Nordic gold-proof coin. A total of 1,000 sets will be available for purchase.
Coin design
The design of the commemorative coins is as follows:
Obverse
The obverse features images of the Kuala Lumpur skyline and modern transportation juxtaposed against the clock face of Bangunan Sultan Abdul Samad. This symbolises the passage of time since the granting of city status to Kuala Lumpur in 1972 which saw the city progress and develop into a modern city.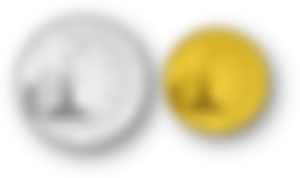 Reverse
The top circumference features the text "BANK NEGARA MALAYSIA" to depict the issuing authority, and the event logo (highlighted in colour on silver coins only). The Istana Budaya building and elements from the Perdana Botanical Garden are also featured, signifying Kuala Lumpur being a cultural centre and environmentally friendly city. The text "10 RINGGIT" and "1 RINGGIT" are shown at the bottom circumference, representing the face value of the coins".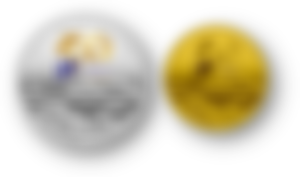 Technical Specifications for Nordic Gold Brilliant Uncirculated (B.U) Commemorative Coin
Year: 2022
Face Value: 1 Ringgit
Composition: Nordic Gold (Cu89 Zn5 Al5 Sn1)
Weight: 8.5g
Diameter: 30mm
Mintage: 5,000 pcs
Thickness: 1.80 mm
Mint: Kilang Wang
Technical Specifications for Coloured Sterling Silver Commemorative Coin (proof)
Year: 2022
Face Value: 10 Ringgit
Composition: Coloured Sterling Silver (Ag 92.5)
Weight: 31g
Diameter: 40.7 mm
Mintage: 1,000 pcs
Thickness: 3.05 mm
Mint: kilang Wang
Technical Specifications for Set of 2
This set contain Coloured Sterling Silver (proof) and Nordic Gold (proof)
1 year ago
(Last updated:

11 months ago

)