CU Jeonju Beef Gochujang cup bap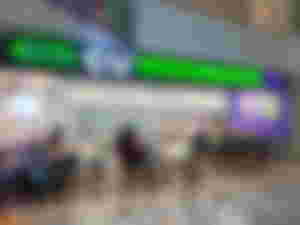 Today I revisit this CU store (South Korean convenience store chain) near the LRT KLCC to have my lunch.
This time I buy the Jeonju Beef Gochujang cup bap which cost RM9.99 per bowl.
For those who don't know what Cup-bap is, it is a korean dish originally from the food truck that consists of bap (rice) in a paper or plastic cup with a variety of toppings.
Inside contains rice, carrot, cucumber, ikan bilis, carrot and beef covered with gochujang which is sweet chilli paste.