The language of ivrit ( עברית ) Genesis 37, Post #5
Genesis 37:19-24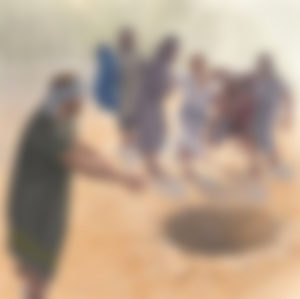 Last week the brothers saw Joseph coming far off after having tried to evade their younger brother. Now he has tracked them down and they are really upset.
Now, he has found them and they are tossing around the idea of killing him, tossing him in a pit, or selling him to passers by. They are plotting to put blood on their brother's coat, planning to say that he was attacked by an animal and "Then we will see what will become of his dreams."
Before he arrives, Reuben comes up with the idea of putting him into a pit. It seems he had hoped to get him out of the pit and send him back to his father later later on. So, we leave the story today with Joseph in a pit with no food or water in it...
English
They said to one another, "Here comes this dreamer. Come now, let us kill him and throw him into one of the pits. Then we will say that a fierce animal has devoured him, and we will see what will become of his dreams." But when Reuben heard it, he rescued him out of their hands, saying, "Let us not take his life." And Reuben said to them, "Shed no blood; throw him into this pit here in the wilderness, but do not lay a hand on him" — that he might rescue him out of their hand to restore him to his father. So when Joseph came to his brothers, they stripped him of his robe, the robe of many colors that he wore. And they took him and threw him into a pit. The pit was empty; there was no water in it.
---
Hebrew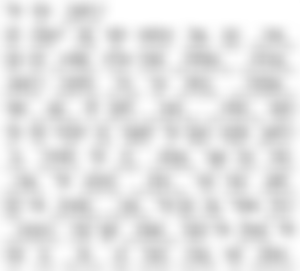 The story continues next week as Joseph is sold...
---
Info on each letter starting at the beginning
If you are just starting, my lessons are all here starting at Alef, adding vowels (the dots and lines) as we go. I explain the meaning of each letter and its numerical value. Just go to my blog and scroll to the bottom or click here
Get your Hebrew Bible now!
Click here to obtain the book we are using. It is a free download or browser usable.
Thanks for reading.