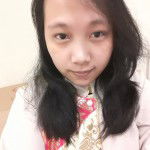 hello everyone i hope you guys doing good. today i will gonna share my simple brownies fudge without chocolate chips we only used cocoa powder.
cocoa powder also adds the good taste of brownies why? because of cocoa powder has pure powder from cacao its not dilute with sugar and milk so i prepare to used it instead of chocolate . so lets start.
we need the following :
half cup of room temperature unsalted butter
half granulated sugar or normal sugar
2 eggs medium size
1 Tbsp vanilla extract
third quarter (1/3) cup of cocoa powder
half cup of all purpose flour
1/4 tsp of salt
1/4 baking powder
Procedure:
in a large mixing bowl first pour a melted butter add with sugar ,salt give a lightly mix . you better used a whisk .after whisking add again the eggs same bowl vanilla , baking powder . for the last batch add the dry ingredients do not pour it one time its better by batch then continue whisking for about 5 minutes.
note (i for got before you start mixing pre heat your oven 250 degree )
after mix everything get a non stick baking pan . brush it with butter then pour all the mixture the bake for about 25-30 minutes .
i hope you enjoy
if you think its was helpful feel free to comment and give your feedback do subscribe also its motivate me to write more recipes.
thank you so much!!