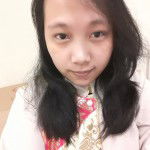 In
communities
:
PiNoy tAmBayAN

(5e8c)
,
We are Bangladeshi

(1bc0)
,
Free wall post anything you want

(97ec)
,
Any post accepted

(5c1d)
,
Creative writing on any topic

(49db)
,
9ja Connect

(ad44)
,
Cooking Recipes

(1aa1)
,
Food and Drinks

(f0e6)
,
Philippine Community

(21ab)
,
For our health

(cb06)
,
Everyone's platform

(2d2d)
,
Bisaya Community

(da21)
,
Filipino community Tagalog only

(07ea)
,
Tagalog Stories

(ee32)
,
Filipino Readers

(42bb)
,
Cooking Recipes

(20ce)
,
Any Writing Content

(d75c)
,
Newbies

(fd66)
,
I am Bangladeshi

(6f0b)
,
Filipino any articles

(8d5a)
,
Pinoy Community

(5de6)
,
Cooking daily recipes

(fa12)
good evening everyone today's recipes is home made siomai wrapper .
i will share this recipe so you guys can make it to your home if you don't want to buy it in super market .
i remember when i first making a siomai dough yes! its really hard but i will success then now its easy for me no hassle like before so let's start.
INGREDIENTS :
800g all purpose flour
4 eggs
1 tsp of salt
420g of warm water
PROCEDURE:
in a large bowl mix eggs, salt and water

mix well to make sure there no lapse

take the all purpose flour put in another large mixing bowl pour slightly egg water mixture on it . use fork for mixing while adding the mixture .

gathering all the flour together to the mixture to make a siomai dough . knead it for about 10 min or until if becomes soft. put cover and wait for 30 minutes.

after 30 minutes open it knead again for about 10 minutes put it back in a mixing bowl cover it and let it sit for an hour to produce high protein .

now its time to divide the dough in a small parts . take one ready a rolling pin put the dough in a table but before that sprinkle flour on a table so it cannot be sticky and start flatten it . give a pressure when you used rolling pin . keep rolling the dough until its look like a paper or when you put the flatten dough in your hands its look like see through then cut it either round or square all in one size .

you can keep it also in a freezer get a zipper bag put inside then remove the excess air before lock it .
this is how its look like finish product ..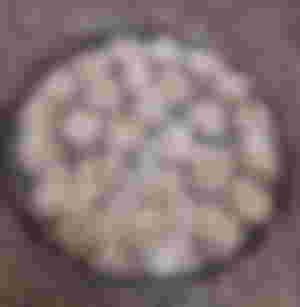 for the last picture its really a siomai with the filling inside .. I will share it for my next article.
I know this recipe is time consuming but what is the important here is the taste is different to homemade if you compare it to other wrappers from store.
I hope you like it .
just give a comment for more recipes and do subscribe thank you so much.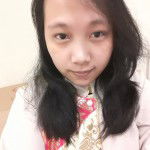 In
communities
:
PiNoy tAmBayAN

(5e8c)
,
We are Bangladeshi

(1bc0)
,
Free wall post anything you want

(97ec)
,
Any post accepted

(5c1d)
,
Creative writing on any topic

(49db)
,
9ja Connect

(ad44)
,
Cooking Recipes

(1aa1)
,
Food and Drinks

(f0e6)
,
Philippine Community

(21ab)
,
For our health

(cb06)
,
Everyone's platform

(2d2d)
,
Bisaya Community

(da21)
,
Filipino community Tagalog only

(07ea)
,
Tagalog Stories

(ee32)
,
Filipino Readers

(42bb)
,
Cooking Recipes

(20ce)
,
Any Writing Content

(d75c)
,
Newbies

(fd66)
,
I am Bangladeshi

(6f0b)
,
Filipino any articles

(8d5a)
,
Pinoy Community

(5de6)
,
Cooking daily recipes

(fa12)